Nestle swallows Blue Bottle Coffee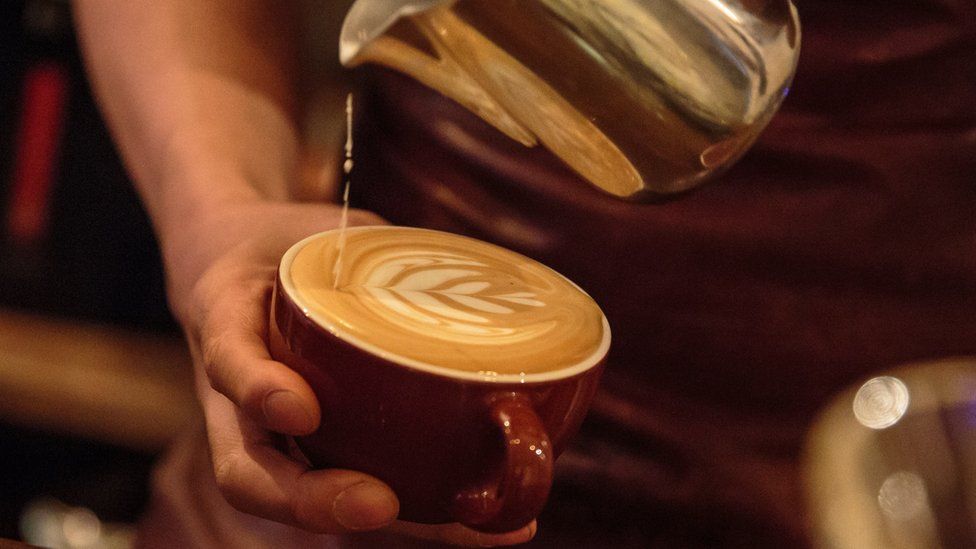 Nestle has bought control of the California based speciality coffee business Blue Bottle Coffee.
The Swiss food and drink multi-national acquired a controlling stake for a reported price of $500m (£370m) .
With its Nescafe instant coffee and Nespresso brands, Nestle ranks as the world's biggest coffee company.
Blue Bottle takes it into the high end of the market, operating minimalist coffee bars, selling speciality roasted coffee and bottled coffee drinks.
It comes as demand grows among investors, as well as consumers, for speciality coffee.
The chief executive of Starbucks, Howard Schultz stepped down earlier this year to focus on building 1,000 new "Reserve" brand stores and aims to complement them with "roasteries" and tasting rooms.
And investor JAB Holdings has been acquiring a portfolio of coffee brands including Keurig Green Mountain, JDE (Jacobs Douwe Egberts) and Caribou Coffee.
The market for specialised coffee has also promoted a search for ever more rarefied beans. In August a blend of coffee, known as Esmeralda Geisha Canas Verdes Natural, was sold at the Best of Panama Specialty Coffee auction for £371 per pound, a new record.
Blue Bottle is catering for an increasingly sophisticated market. Its subscription service dispatches beans within 24 hours of roasting, and offers advice on concepts such as "de-gassing" and the coffee "bloom".
The business model is proving to work. Over this year Blue Bottle expects to double its number of outlets to 55, with stores across the US and in Tokyo.
It started life 15 years ago in Oakland, California and raised nearly $121m in funding from high-profile investors including Twitter co-founder Ev Williams, Fidelity and Google Ventures.
Nestle said that Blue Bottle would continue to operate as a standalone entity and that current management and employees would retain a minority stake.