Top China Bitcoin exchange to stop trading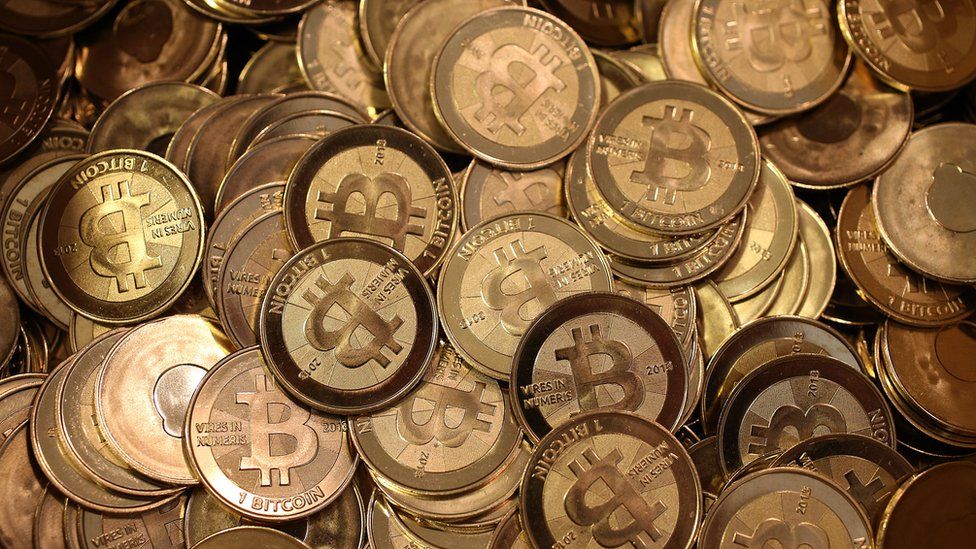 One of China's biggest Bitcoin exchanges has said it will stop trading, after a government warning over virtual currencies.
BTCC said it would stop buying and selling on 30 September in response to tightening regulation.
It comes after authorities banned initial coin offerings on 5 September.
The country has seen an explosion of digital currency trading, sparking fears about the financial risks and speculative investing.
The price of Bitcoin tumbled sharply following the BTCC announcement late on Thursday but has since regained some ground.
Chinese authorities expressed concern over the investment risks involved in crypto-currencies and ordered a ban on initial coin offerings, or ICOs, earlier this month.
A growing number of tech companies are opting to sell digital "tokens" to raise funds because they are quick, easy and unregulated.
Then on Wednesday this week, the state-backed National Internet Finance Association issued a warning that virtual currencies are increasingly being used as a tool for illegal fundraising and money laundering.
BTCC, one of the world's biggest Bitcoin platforms, said in a tweet Thursday after "carefully considering" the directive from regulators, trading on its platform would cease and it would stop registering new users from Thursday.
1/ After carefully considering the announcement published by Chinese regulators on 09/04, BTCChina Exchange will stop all trading on 09/30.

— BTCC (@YourBTCC) September 14, 2017
BTCC also runs an international exchange from Hong Kong.
More intervention is expected. The BTCC shutdown comes ahead of speculation that the Chinese government plans to completely ban exchanges.
Reuters and other media have reported this week, citing sources, that China is planning the suspension, but the regulator has not yet made any such announcement.
China's ICO ban, and wider fears of more regulation, has prompted a sell-off that has wiped billions of the value of crypto-currencies since they hit record highs at the start of the month.
Regulators around the world are in the midst of working out how to address some of the risks around virtual currencies.
The UK's financial watchdog warned this week that ICOs are "very high-risk, speculative investments," while the US Securities and Exchange Commission said in July that some ICOs should be regulated like other stocks.
Digital currencies are also facing scrutiny from the private sector. This week JPMorgan chief executive Jamie Dimon branded Bitcoin a "fraud" and said it was set to "blow up".
Mr Dimon told an investor conference in New York that if any of his traders were found trading Bitcoin he would "fire them in a second", and that Bitcoin was "worse than tulips bulbs", referring to a famous market bubble from the 1600s.