FTSE 100 falls but Wetherspoon boosted by profits rise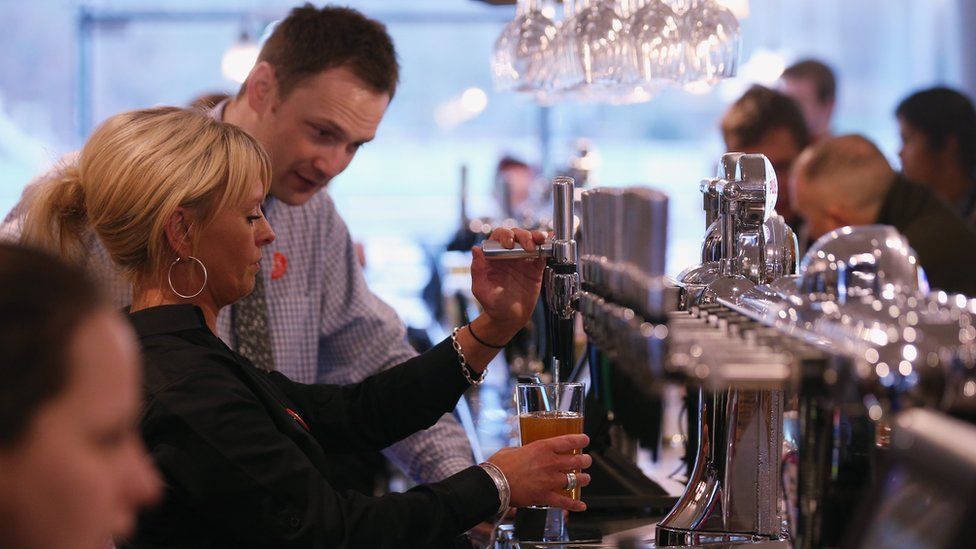 Shares in JD Wetherspoon jumped 12.4% by the close, as the pub group reported a rise in full-year sales and profits.
In the year to 30 July, profits before exceptional items rose 27.6% to £102.8m with total sales up 4.1% to £1.66bn.
Like-for-like sales - which strip out the impact of pub openings and closures - rose 4%, and are up 6.1% since the start of August.
However, Wetherspoon chairman Tim Martin said the recent pace of sales growth would not continue.
"Comparisons will become more stretching - and sales, which were very strong in the summer holidays, are likely to return to more modest levels," he said.
Wetherspoon was the biggest riser on the FTSE 250, although the index was down 0.84% or 164.60 points at 19,359.34 by the close.
The benchmark FTSE 100 index ended the week down 84.49 points, or 1.16%, to 7,210.90 on the day, as shares were hit by the continued rise in the value of the pound.
Shares often fall when sterling rises, as the stronger currency cuts the value of companies' overseas earnings when they are brought back to the UK and converted back into pounds.
The pound had slipped back slightly to $1.3585, while against the euro it was up by more than 1% at 1.1353 euros.