JustGiving targeted by criminals for money laundering
By Jay Unger
BBC R4 You & Yours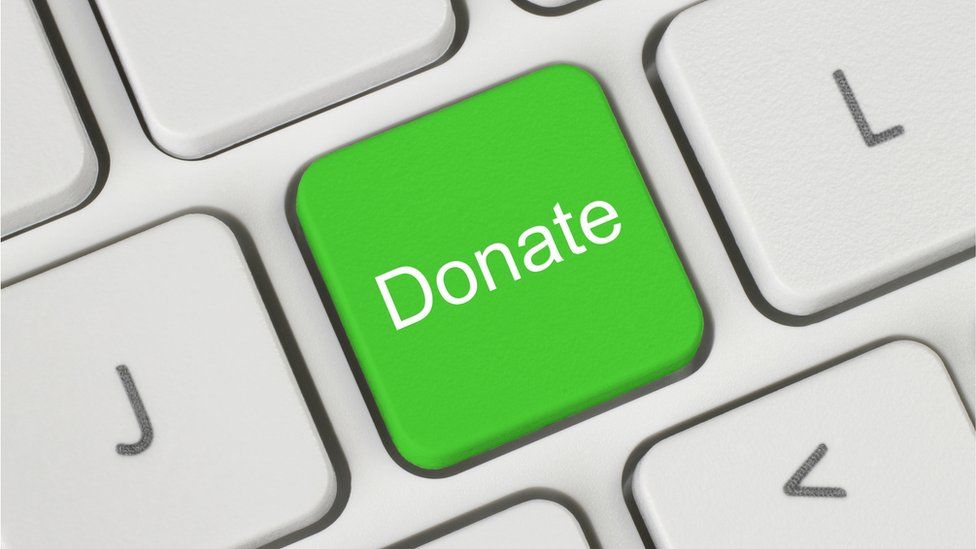 Fundraising website JustGiving has said criminals are attempting to use its site to launder money.
The website told the BBC it had shut down nearly 100 of its appeal pages in the past 18 months because it believed they were fraudulent.
It said the public's willingness to donate money following recent tragic events had been exploited by criminals.
Crowdfunding pages can be set up for free on the site for personal causes, from a memorial fund to a holiday.
Jonathan Waddingham, senior product manager at JustGiving, told BBC Radio 4's You and Yours programme: "The nature of crowdfunding has changed this year. We think this is because of major events like the Manchester bombing or the fire at Grenfell Tower.
"People are more willing to give to individuals they don't know, which has meant the risk has changed."
He said that, in the past two years, the site had needed to work harder to spot and close down fraudulent appeals and prevent criminals from using the donation system to store and "clean" their illegal earnings. However, money laundering "can be easy to spot", he added.
"The patterns of donation are different from those of legitimate users. One of the things we look out for is where a page gets a lot of donations from the same people or where a card is used repeatedly or has been rejected before," he said.
When discovered, no payments were processed, he said.
What is money laundering?
Money laundering is the movement and concealment of illegally obtained money, typically by means of transfers involving foreign banks or legitimate businesses.
Det Ch Insp Dave Manley, head of the anti-money laundering unit at City of London Police, said that criminals "do not steal money to have it confiscated later by the authorities".
"If you take every type of crime where money is involved, the movement of that money is all about making it usable. It is all about taking that money and concealing it, so it appears as legitimately earned, disguising it, converting it and then transferring it."
Donations made to charities, or raised in the name of a charity, are regulated by both the Charity Commission and the Fundraising Regulator. However, crowdfunding is not completely regulated.
The Financial Conduct Authority (FCA) can regulate some kinds of crowdfunding, such as peer-to-peer lending or if a company is looking to crowdfund a new project. However, money generated for individual causes that are not investment based and do not go directly to a charity are not currently monitored by an independent watchdog.
According to Det Ch Insp Manley, any financial product that moves money is potentially vulnerable.
"The beauty of it is that any individual can set up a page, saying to the world that they are raising money for a particular purpose, but it does not have to be the true reason," he said.
"There are lots of legitimate good causes that JustGiving help with, but this is a new product and criminals will be looking to exploit that. If it is outside of regulatory powers, then that will be the vulnerability that will be exposed."