PwC reveals black and Asian workers are paid 13% less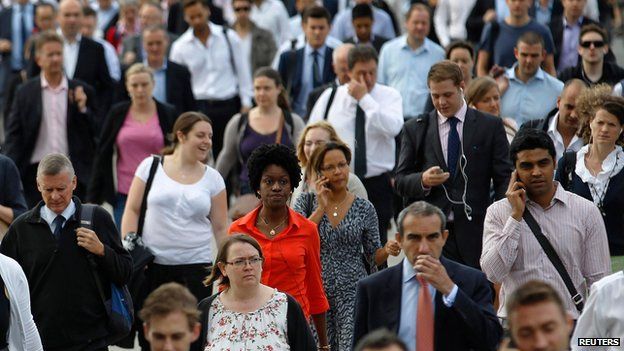 Black, Asian and minority-ethnic staff (BAME) who work at PwC in the UK earn almost 13% less than other employees, according to figures provided by the professional services firm.
The firm said its BAME workers were statistically paid less because more of them worked in administrative and junior roles, rather than senior ones.
PwC said it had published the data to help it speed up progress on the issue.
Currently reporting on BAME pay isn't required under government regulations.
PwC said it hoped that publishing the data would help the firm to tackle "ethnicity challenges".
"The more transparent we are with our diversity and social mobility data, the more we hold ourselves accountable to achieving real change," said PwC chairman Kevin Ellis.
The firm has been voluntarily publishing its gender pay gap figures since 2014, a move which it said had helped "shine a spotlight on gender issues".
"We're hoping that BAME pay reporting can do the same for tackling ethnicity challenges," it said.
It said that its gender pay gap for 2017 was 13.7%, down from 15.2% in 2016.
The company published the new BAME figures alongside its annual results for the year to the end of June.
The firm said while revenue had risen 5% to £3.6bn for the year, profit had slipped by 1% to £822m.
PwC's consulting, tax and assurance business divisions all saw revenues rise, but income from its deals business fell by 1%.
Mr Ellis said it was "a solid performance" in "a challenging and complex market".
He said he remained optimistic about the market outlook despite continuing uncertainty over the UK's exit from the EU.