Bombardier in the crossfire
Simon Jack
Business editor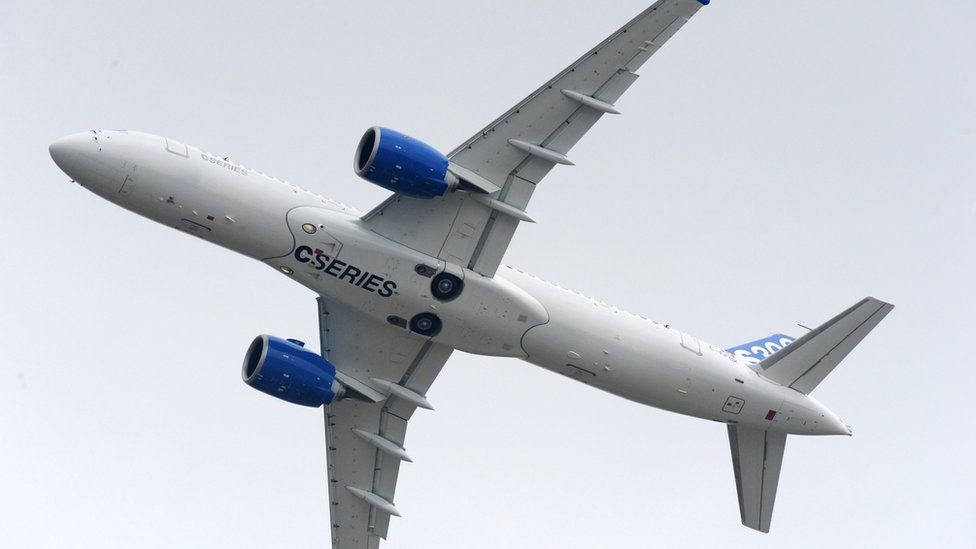 The future of Belfast's largest employer, Canadian aerospace firm Bombardier, will be on the agenda when Theresa May meets Justin Trudeau later today.
As well as discussing a potential future free trade agreement, both Canada and the UK have reason to fear that when it comes to aircraft manufacturing, trade with the US may come with big tariffs attached.
US manufacturer Boeing, with the support of Donald Trump, insists Bombardier is selling its planes to US airlines at knock down prices - only made possible by subsidies from the Canadian and UK government.
When aircraft manufacturers go to war, governments rarely sit on the sidelines. The large subsidies that all aircraft manufacturers need to finance the enormous upfront costs of plane development mean that corporate disputes can, and often do, become international political incidents.
This one has tentacles that affect the balance of Westminster politics. Bombardier's 4,500 strong workforce in Belfast are caught in the crossfire of a bitter trade dispute. The area surrounding the plant is very important to the DUP on whom Theresa May relies for her slender governing majority. So the politics of this dispute are jet fuelled.
Not only has Theresa May been in touch with Donald Trump over the issue but the Business Secretary, Greg Clark, has visited Boeing and made more than a dozen calls to try to encourage a negotiated resolution.
You would expect him to work hard for UK business interests. Usually, he does his work behind closed doors - this time the government published a detailed rundown of his efforts. Perhaps because there was a wider audience in Northern Ireland who need to know just how hard he's been working.
Theresa May and Justin Trudeau will discuss their strategy for dealing with a shared problem on this job-sensitive issue. There is a preliminary ruling on the case due later this month from the International Trade Commission.