Women 'more likely to be paid less than minimum wage'
By Brian Milligan
Personal Finance reporter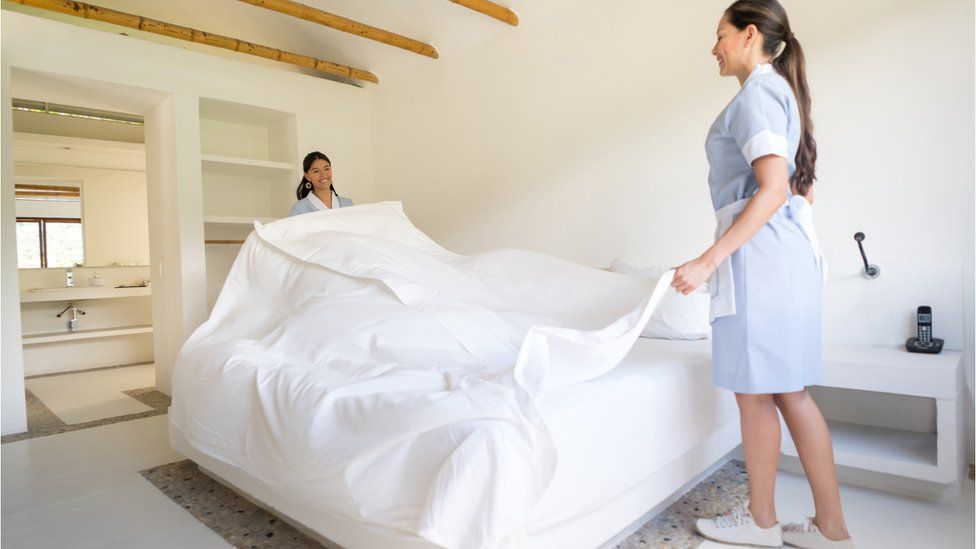 Women make up the majority of workers whose employers fail to pay them the minimum wage, according to a report.
The Low Pay Commission - which advises the government on minimum wage levels - says women are also the least likely to complain about underpayment.
However, women make up the majority of those who receive the minimum wage in any case.
The report also suggests that the total number of people who are not receiving the full minimum wage may be considerably higher than previously thought.
It says many employers take a while to catch up with the new pay rates whenever they are increased.
Just after rates go up, as many as 20% of those entitled to the minimum wage may not receive it.
That translates to between 305,000 and 580,000 workers.
However, between three and six months later, the percentage not receiving the full amount falls to 13%, the Commission said.
The National Living Wage (over 25's): £7.50 an hour
21-24 year old rate: £7.05
Research from the TUC has previously suggested that the number of workers not paid the full minimum wage is around 250,000.
The Office for National Statistics (ONS) has estimated that as many as 362,000 people do not receive the headline rate of the minimum wage.
However that includes workers whose pay is below the minimum wage for perfectly good reasons.
For example, they may receive accommodation or other benefits as part of their pay.
Related Internet Links
The BBC is not responsible for the content of external sites.