BAE Systems lifts FTSE 100 higher on Qatar Typhoon jet deal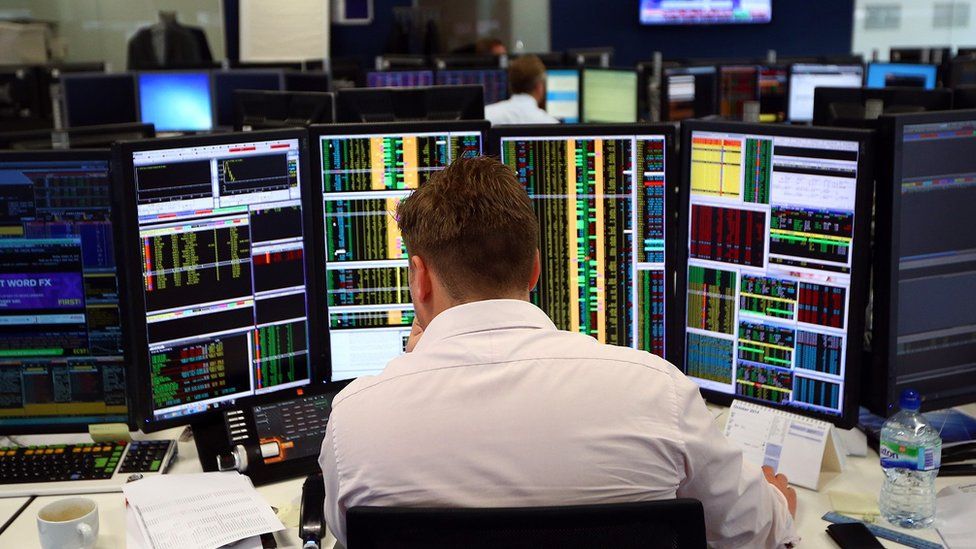 Shares in BAE Systems boosted the London market after Qatar signed a letter of intent to buy 24 Typhoon jets from the defence company.
The deal, announced at the weekend, sent BAE shares up 3.9%.
That made BAE the biggest riser in the FTSE 100, with the index up 32.50 points, or 0.5%, at 7,253.28 by the end of the day.
Comments from the Bank of England governor led to a slightly weaker pound and helped cement share price gains.
Sterling had risen sharply at the end of last week after the Bank of England indicated that an interest rate rise could be on the cards before the end of the year.
But that rise had pushed share prices lower, as a stronger pound cuts the value of FTSE 100 companies' overseas earnings when they are brought back to the UK and converted back into sterling.
On Monday Bank of England governor Mark Carney suggested any forthcoming interest rate rises would be "gradual" and "limited".
The pound weakened slightly in the wake of those comments, dropping 0.67% against the dollar to $1.3499 and falling 0.74% against the euro to 1.1291 euros by the end of the day.
In the FTSE 250, shares in Esure rose 6% after a report that the insurer's biggest shareholder is looking to sell.
The Sunday Times said that Sir Peter Wood, who owns 30.7% of the company, has been in talks with possible buyers of his stake, which would trigger a bid for the whole business.