Rocket and missile maker Orbital ATK sold for $7.8bn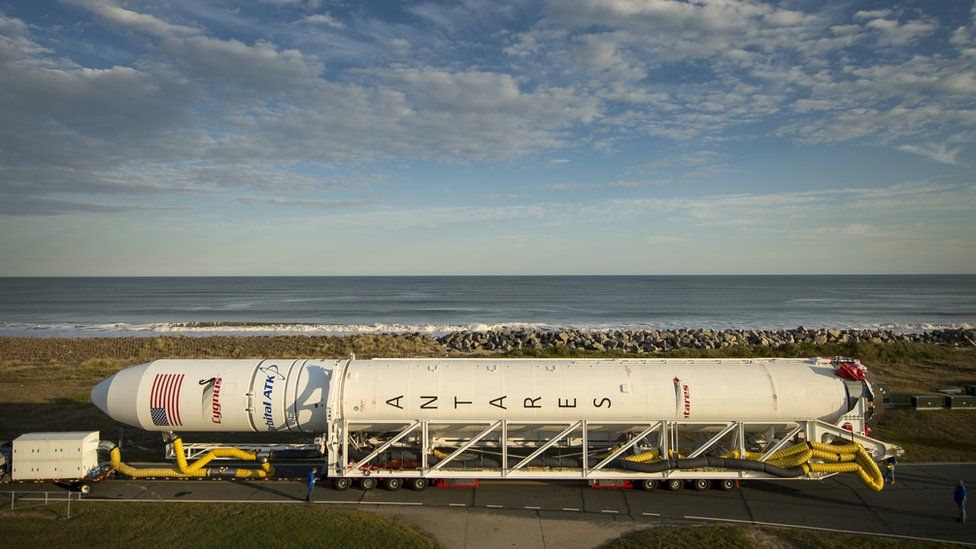 Northrop Grumman has confirmed a deal to buy missile and rocket maker Orbital ATK that is worth about $7.8bn (£5.7bn) in cash.
Orbital has contracts worth billions of dollars with both the US Army and NASA.
The US defence contractor's deal comes as the firing of missiles by North Korea in recent months has focused attention on missile defence systems.
Northrop's offer price of $134.50 a share represents a 22% premium on Orbital's closing price on Friday.
Shares in Orbital have risen by a quarter this year as investors eye an increase in US defence spending.
The takeover is Northrop's first big deal for several years and is a departure from its focus of returning profits to shareholders.
Its motivation could reflect the Pentagon's efforts to rebuild missile defences.
Last month Northrop won a $328m contract to develop a replacement of the Minuteman III intercontinental ballistic missile system for the US Air Force.
Northrop is also the prime contractor for the B-21 bomber, as well as the maker of the Global Hawk unmanned aerial vehicle.
Monday's deal represents further consolidation in the defence sector.
Earlier this month, aerospace supplier United Technologies said it was buying avionics and interiors maker Rockwell Collins in a $30bn deal - the biggest in the industry's history.
Meanwhile, Qatar said it planned to buy 24 Typhoon fighter jets from BAE Systems in a deal thought to be worth about £1bn.
The deal sent shares in BAE Systems, which will make the jets at its Lancashire plant, up almost 3% to 613p.
The agreement was signed on Sunday during a visit to Qatar by Defence Secretary Sir Michael Fallon, who said it marked the UK's first major defence contract with the Gulf state.