US deficit rises to 2008 levels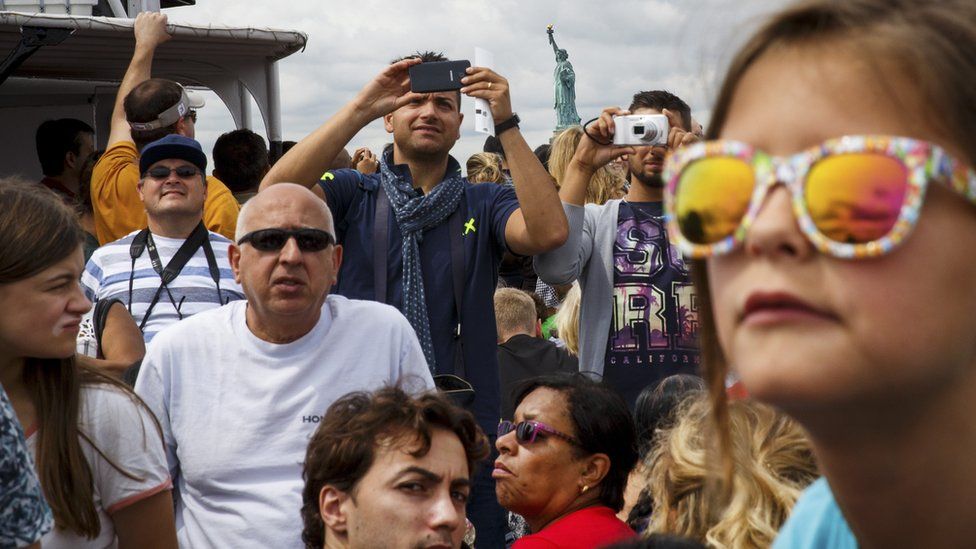 The US current account deficit, which is the broadest measure of US trade, rose to $123.1bn (£91bn) in the second quarter - its highest level since 2008.
The rising gap was driven by a $5.2bn fall in income receipts from foreigners, particularly in government fines and penalties.
The Commerce Department said exports of US goods also slipped, while US income from overseas investments shrank.
Donald Trump's administration has made reducing the deficit a focus.
The president maintains that persistent deficits have cost the US jobs.
But analysts say the deficit shows strong demand from foreigners for US investments, which can sustain American spending on foreign goods and the like.
"The current account deficit... is really not that worrying because the United States appears to have little difficulty attracting the net capital inflows that are needed to finance the red ink in the current account," wrote Jay Bryson, an economist at Wells Fargo.
The current account is often referred to as the difference between US public and private savings and investment. It measures the import and export of goods and services, as well as financial flows.
The US has run persistent deficits since the early 1990s.
In recent months, the gap has increased as higher oil prices raise import costs and foreigners see strong returns on US investments, Mr Bryson wrote.
The deficit amounted to 2.6% of GDP in the second quarter. That remains lower than in 2005, when the deficit totalled more than 6% of GDP.