Ten Network creditors accept CBS takeover bid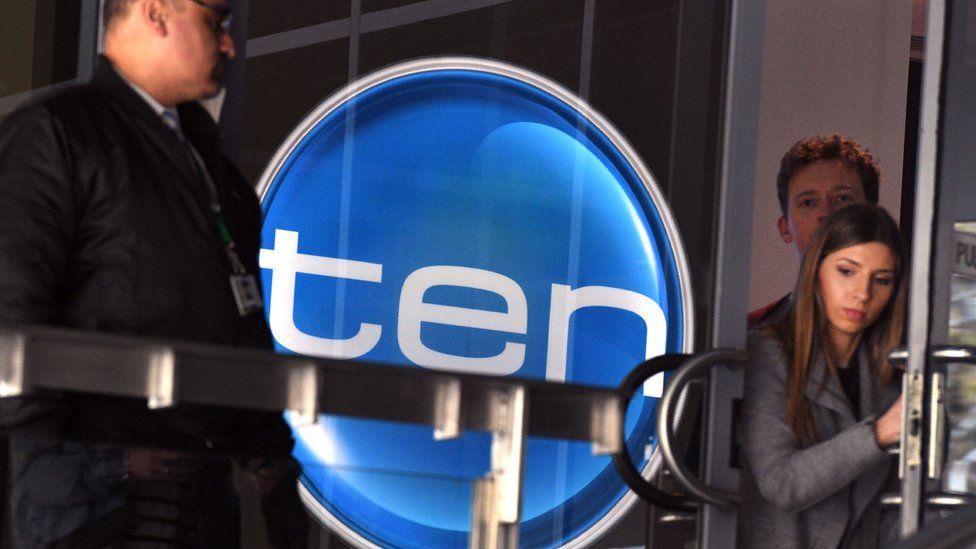 Creditors of Australian broadcaster Ten Network Holdings have voted to accept a takeover bid from US network CBS.
The struggling broadcaster is home to shows such as Masterchef, The Bachelor and Neighbours.
CBS beat a rival offer from Twenty-First Century Fox executive chairman Lachlan Murdoch and his business partner Bruce Gordon.
The vote came after CBS sweetened its bid, bringing its total offer to 40.6m Australian dollars (£23.8m; $32.3m).
The administrators said CBS's bid had won approval from both the largest number of creditors and from those that were owed the most.
CBS itself was the largest creditor, with Ten owing the US broadcaster A$348m for programme rights.
"The creditors have had their vote. They've accepted a future for Ten with CBS," said Mark Korda from the administrators KordaMentha.
CBS already has a longstanding relationship with Ten, primarily through licensing its programmes.
Industry analyst Peter Cox said CBS was hoping to gain a bigger foothold in the Australian market.
"They are a major programme supplier. And of course they supply their movies and other products into Australia. So they want to get a bigger foothold," he said.
The broadcasting giant has also signalled its intent to launch its digital subscription video on-demand service CBS All Access in Australia.
It is part of a broader international expansion for the service, which will also be made available in Canada next year.
The takeover still needs approval from Australia's Foreign Investment Review Board, but Mr Korda said he expected the deal to be completed within four to five weeks.
Peter Cox said he expected Mr Murdoch and Mr Gordon would pursue the issue further.
"They have a major investment in Ten and they have a lot at risk in this process," he said.
On Monday, Mr Gordon sought orders from the Supreme Court of New South Wales to stop Tuesday's vote, to restrict CBS's voting rights and to find that the creditors' report was deficient.
The court did not grant any of those orders, but Mr Korda said the ruling did not put an end to possible legal challenges.
"The creditors have spoken. If other parties want to challenge that decision then they've got their legal rights to do so," he said.