French Connection sees losses narrow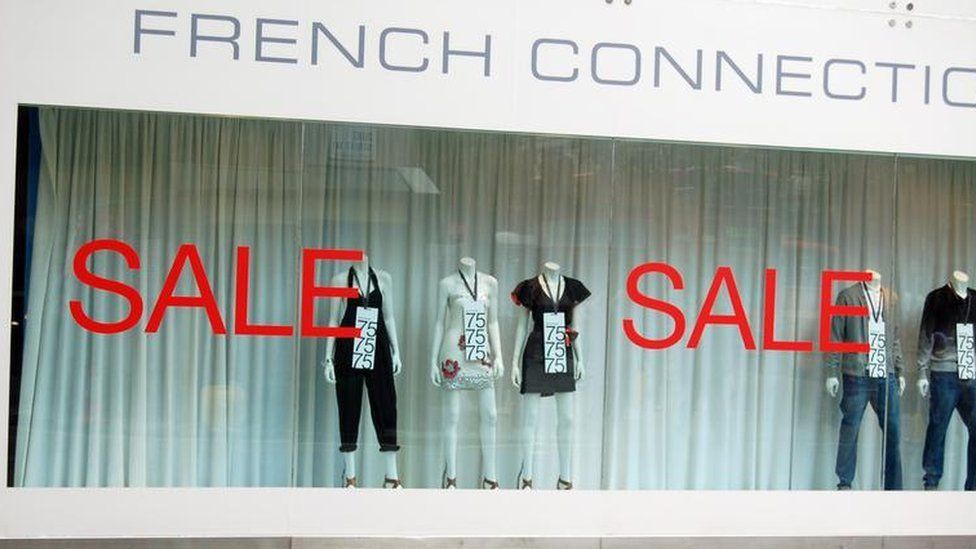 Losses at French Connection narrowed in the first half of the year as the struggling fashion brand continued to close underperforming stores.
In the six months to 31 July, operating losses were £5.7m compared with £7.9m in the same period last year.
It also appointed two new independent directors after facing pressure from investors to make top level changes.
Stephen Marks, its chairman and chief executive, had been criticised for having too much control over the board.
However, in its latest results, Mr Marks said "significant steps" had been made to return French Connection to profitability in the "near future".
The firm has also appointed Sarah Curran MBE and Robin Piggott to its board, having had no independent non-executive directors in place earlier this year.
This had prompted major investor Gatemore Capital Management to call the board a "mockery of modern corporate governance".
Gatemore also criticised founder Mr Marks, who has a 41% stake, for holding the roles of both chairman and chief executive. For one person to hold the top two posts at a company is not seen as good management practice.
French Connection, which has 409 outlets, said it had closed seven stores during the past 12 months, resulting in a 10.2% reduction in average retail trading space.
However, it also said it would open its first new French Connection store in years in November, in Manchester.
"[This reflects] our strategy to open new stores in appropriate locations where we believe the brand will trade profitably," Mr Marks said.