The cities where tens of thousands have problem debts
By Brian Milligan
Personal Finance reporter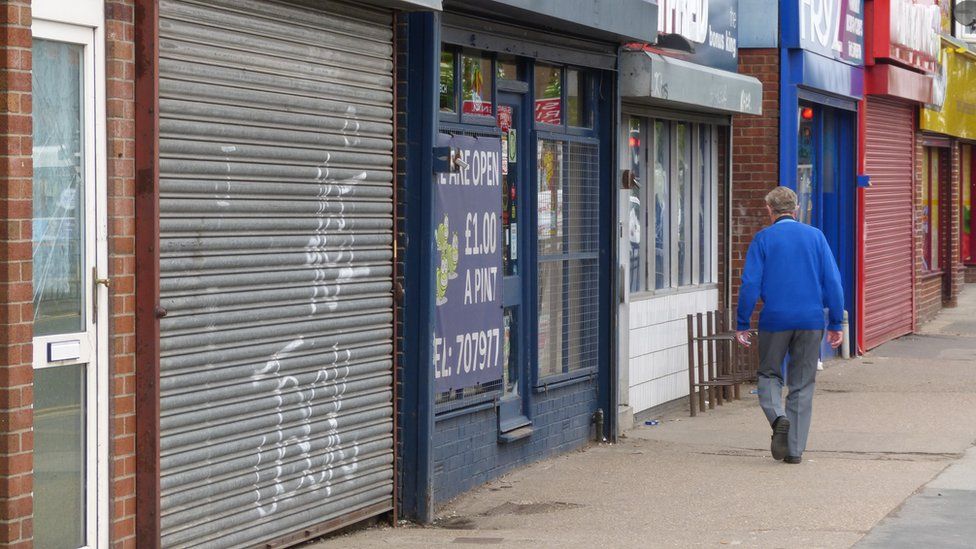 In at least 10 areas of the UK, more than a fifth of the residents are missing bill payments repeatedly, according to research.
New figures from the Money Advice Service suggest inner-city areas are the worst affected.
In Newham, in the East End of London, and Sandwell in the West Midlands, at least 22% of residents have problem debts.
In Manchester, more than 90,000 adults are struggling with repayments.
The total number of people in such difficulties has risen by about 100,000 in the past six months to 8.3 million, according to the Money Advice Service.
However, that is fewer than the 8.8 million who had problem debts in 2013.
Over-indebted individuals are defined as those who find meeting monthly bills a heavy burden, or those who miss at least three bill payments in a six-month period.
Areas where more than 20% have problem debt
Newham, East London: 22.7%
Tower Hamlets, East London: 22.7%
Sandwell, West Midlands: 22.1%
Barking and Dagenham, East London: 21.8%
Blaenau Gwent, South Wales: 21.6%
Source: Money Advice Service
By contrast, 9.7% of the population in East Dorset has difficulty meeting bills. Residents of Surrey and Buckinghamshire also tend to have fewer difficulties.
Andrew Bailey, the chief executive of the Financial Conduct Authority (FCA), told the Guardian that debt was a particular issue for those with erratic incomes, such as workers in the gig economy.
"Credit is a means of smoothing (incomes), but the question is how do you structure it in a sustainable fashion?
"It needs government involvement," he said.
The latest figures from the Bank of England indicate that the growth in consumer credit is actually slowing.
However, the squeeze on living standards induced by high inflation and low wage growth could make it harder for many people to repay their debts.
Related Internet Links
The BBC is not responsible for the content of external sites.