Co-op Group sells final stake in Co-op Bank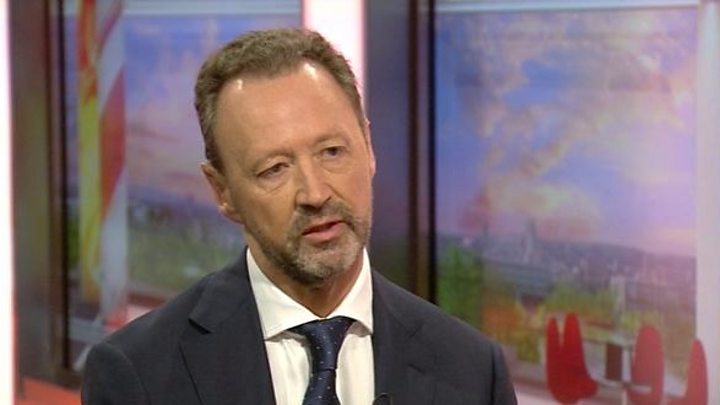 The Co-operative Group no longer owns a stake in the Co-op Bank after it sold its final holding.
The group, whose business includes insurance and funeral services as well as its stores, said it had sold its remaining 1% stake in the bank for £5m.
The Co-op's stake in the bank had been cut from 20% to 1% last month following a £700m refinancing deal.
The announcement came as it reported a 48% fall in interim profits after its insurance business fell into a loss.
Underlying half-year profits fell to £14m from £27m a year earlier, as its insurance business reported a £1m operating loss compared with a profit of £11m in 2016.
Membership jumps
The Co-op Group had sold off a major stakeholding in the bank four years ago, when the lender almost collapsed and was bailed out by US hedge funds.
The group has a formal arrangement with the bank that ends in 2020. Asked how long the bank would retain the Co-op name, Co-op Group chief executive Steve Murrells told the BBC's Today programme: "That's a question you should put to the bank itself. There are clear articles of usage of the bank and that is regularly monitored by independent bodies."
The Co-op said membership numbers had grown by 500,000 to 4.5 million, with 1.1 million members having joined since the launch of its new membership scheme in September 2016.
Sales at the Co-op Food business rose for the 14th quarter in a row, with like-for-like sales up 3.5%. Its convenience stores saw sales rise 4.5% on a like-for-like basis.
The group made no comments on any deal to buy UK convenience store operator Nisa.
The firm is understood to be considering a £140m bid, which would see it take over the wholesale business that supplies 3,000 Nisa stores.