Alstom and Siemens to create 'European rail champion'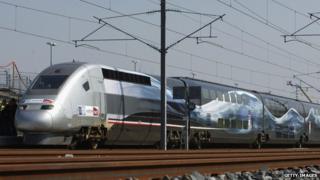 France's Alstom and Germany's Siemens are to merge their rail operations.
The tie-up of the two engineering giants will create "a new European champion in the rail industry", Siemens president Joe Kaeser said.
Siemens makes the inter-city ICE trains that run on German long-distance routes, while Alstom makes the French equivalent, the TGV.
The new group, called Siemens Alstom, will be led by Alstom chief executive Henri Poupart-Lafarge.
In a joint statement, the firms said their businesses were "largely complementary" and the merger would enable customers to benefit from a "larger geographic footprint".
The deal is expected to help the firms compete with China's state-backed operator CRRC.
"The global marketplace has changed significantly over the last few years. A dominant player in Asia has changed global market dynamics and digitalisation will impact the future of mobility," Mr Kaeser said.
Alstom currently has a presence in markets in the Middle East and Africa, India, and Middle and South America, while Siemens is in China, United States and Russia.
The group headquarters will be in the Paris area, with half of the shares in the new entity owned by Siemens.
The French government, which owns about 20% of Alstom, will shed its stake as part of the deal.
The firms said the deal had already been approved by both their boards.