Co-op takeover offer backed by Nisa board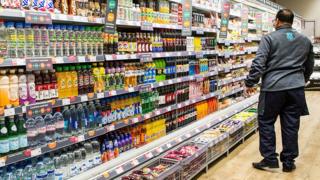 The Co-operative Group's planned takeover of Nisa has moved a step closer after the convenience store group's board recommended the bid.
The Co-op has offered £143m for Nisa, a member-owned business that has more than 3,000 stores and operates a wholesale business.
The bid still needs to be approved by Nisa's 1,200 members.
Nisa chairman Peter Hartley said the board felt a tie-up with the Co-op was in the "best interests of our members".
"The Co-op offers the right blend of buying capability, convenience expertise, and respect for the heritage of our business, to enable our members to fully thrive in this new partnership," he added.
Jo Whitfield, food chief executive at the Co-op, said: "We believe we have presented a compelling offer for Nisa members, with a future proposition that would bring them our award winning own label products and wide range."
Under the terms of the deal - which would also have to be approved by competition authorities - the Co-op would pay up to £137.5m for Nisa, plus £5.5m of costs associated with the deal. The Co-op would also take on Nisa's existing debt of £105m.
A shift in shopping habits, fierce competition and the entrance of Amazon has seen grocery chains look to bolster their businesses by buying food wholesalers.
Tesco is attempting to acquire Booker, which supplies goods to convenience stores, pubs and restaurants. However, the £3.7bn deal is being investigated by competition regulators.