Interest rate rise: What you are saying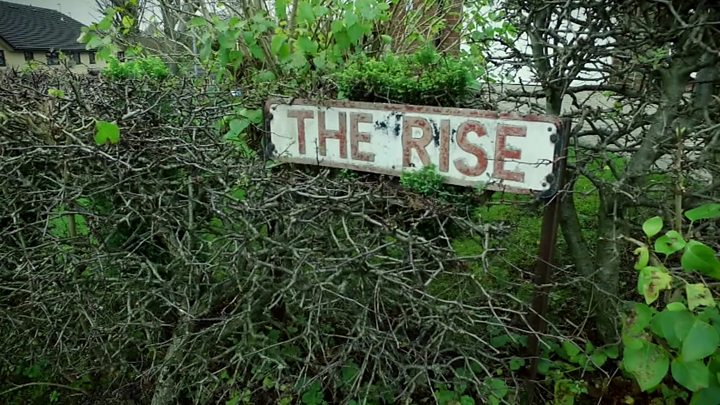 Walk down any street in the UK you will get wildly different reactions to rising interest rates.
Bump into someone with savings and you are likely to get a smile, but perhaps also some grumbling about years of low interest rates.
Chat to a resident with a variable rate mortgage, though, and you might get a frown.
While the latest move is small, and interest rates are at historically low levels, the prospect of further increases is worrying some.
The BBC spoke to homeowners on The Rise, a street in Oldham, Greater Manchester. This is what they had to say:
---
'I'm rubbing my hands together'
Sabina Tongue is a pensioner on The Rise and she remembers in the 1970s getting interest rates of up to 7%.
She has felt "really miffed" in recent years at being offered rates of just 0.5%, and more recently 0.25%.
"When I had a mortgage I couldn't afford to save, now that I've paid me mortgage off and I've retired now, I get nothing on any savings I have," she said.
"It's been over 10 years and it's about time we got a little bit more," Ms Tongue pointed out.
"I'm rubbing my hands together, definitely."
---
'You can't just ask for a rise'
Ian Sutton, a builder, has an interest-only mortgage that's linked to the standard variable rate, which moves in line with the UK's base interest rate.
He says the rate increase could, potentially, have "quite a big effect" on his monthly finances.
"It could tighten the budgets, maybe we wouldn't be doing the things we normally would. We won't be spending as much on going out and additional luxury items."
Now that he's over 50, Mr Sutton says he would like to be saving more, but higher interest payments would make that more difficult.
He fears a string of interest rate increases, which could seriously damage his finances and create "more and more worry".
He thinks it's unlikely that he would be able to get a rise in wages to compensate for his rising mortgage costs.
"You can't just ask for a rise like you did previously. Rises are hard to come by."
---
'Now it is really worrying'
Lynne Kovacs had a serious injury in a car accident and has been unable to work. As a result she has depleted her savings and worries about the impact of interest rate increases.
"Two years ago... I would have been clapping my hands and jumping for joy, because I was in a different place then, now it is really worrying."
"Any hike in interest [payments] or supermarket bills affects me instantly," she said.
"I've got a 17-year-old son and he's going to be needing more and more things for college.
"He comes first.
"I can't remember the last time I bought time I bought myself anything new," she said.
---