UK firms pull multi-billion pound stock market floats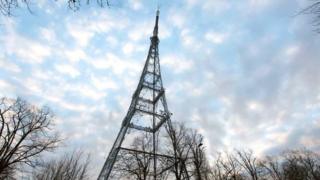 Arqiva, the UK's largest owner of TV transmitters and food producer Bakkavor have pulled their stock market listings because of market uncertainty.
Arqiva has postponed a stock market flotation that would have valued the group at £6bn.
Bakkavor, which supplies food to M&S and Waitrose, has scrapped its plan that potentially valued it at £1bn.
Both firms announced their listing plans last month, but cited market volatility for their change of heart.
In October, a number of European companies floated but saw their shares perform weakly in the following days.
French fashion group SMCP shares have barely risen above their initial stock market flotation price of €21 (£19; $24) each.
Austrian bank Bawag listed at €48 a share and is now trading at €45.76 while Spanish housebuilder Aedas Homes floated at €31.65 and its shares are now worth €31.00.
Arqiva, which is owned by the Canada Pension Plan Investment Board and Australian bank Macquarie, may proceed with a float next year if market conditions improve.
Its clients include the BBC, ITV and international broadcasters and its masts cover about 98% of the UK.
However, Bakkavor, the UK's largest supplier of hummus, said it will no longer proceed with its plans for an initial public offering (IPO).
It said: "Whilst the company received sufficient institutional demand to cover the offering, the board has taken the decision that proceeding with the transaction would not be in the best interests of the company, or its shareholders, given the current volatility in the IPO market."
'Keeping their powder dry'
Neil Glover, business development director for the UK and Ireland at EY, said that recently there has been a "real lack of traditional IPOs" which he described as companies with household or more easily recognisable names.
He said: "We believe in 2018, there will be a minor build-up of IPOs in the second and third quarter," adding that "some investors are keeping their powder dry" until then.
Mr Glover also said that that companies are eager to announce their flotations before 2019: "Everyone is a bit paranoid about Brexit and they want to move before it takes place."
Bakkavor, which operates across the UK, China and the US and employs around 18,500 people, was founded in 1986 by Icelandic brothers Lydur and Agust Gudmundsson.
Mr Gudmundsson is the chief executive of the group which in 2016 reported a 3.6% rise in group sales to £1.7bn. Earnings before interest, tax, depreciation and amortisation (ebitda) increased by 12.3% to £145.6m.