Fraudsters jailed for £107m 'cynical' green tax scam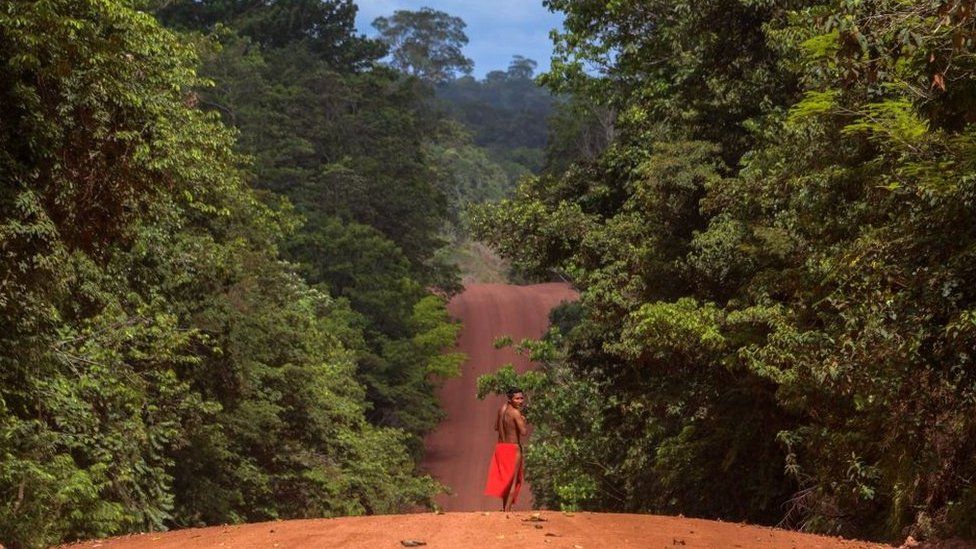 Six men who orchestrated an "audacious and cynical" tax fraud have been jailed for between 11 years and 20 months.
They persuaded wealthy people to invest in environmental projects in exchange for tax breaks, but then used the money to fund lavish lifestyles, buying overseas property and luxury holidays.
HM Revenue & Customs said it could have lost up to £107m as a result.
HMRC's Simon York said the men showed "complete disregard" for the ecological causes they claimed to be supporting.
"These individuals thought they had worked out the perfect fraud," he said, adding that work had started to recover the proceeds of their crime.
HMRC said the group, led by "self-styled ringleader" and scientist Michael Richards, enticed 730 high earners to invest in research and development projects focused on reforesting areas of Brazil and China.
The convictions follow a 10-year investigation by HMRC.
Mr Justice Edis said: "It was bare-faced dishonesty and you did everything to inflict loss on the public, the people who pay their taxes, who were also victims.
"It was utter dishonesty, sophisticated planning and astonishing greed hidden behind a mask of concern for the environment."
Richards, 55, from Alfriston, East Sussex, and Robert Gold, 49, from Dubai - who was described in court as the ringleader's "bulldog and negotiator" - were both sentenced to 11 years in prison.
Rodney Whiston-Dew, 66, from Greenwich, south-east London, a solicitor and a former president of the Rotary Club of London, was jailed for 10 years.
Ex-banker and former music industry executive Evdoros Chrysanthos Demetriou, 78, from Oxford, received six years and Jonathan Anwyl, 44, from Ringmer, East Sussex, described as an environmentalist and business consultant who is the son of retired judge Shirley Anwyl, QC, was sentenced to five and a half years in jail.
The five men were all found guilty of conspiracy to cheat the public revenue.
The sixth man Malcolm Gold, 73, from St Albans, admitted cheating the public revenue and was sentenced to 20 months in jail in January 2017.