Amazon workers on strike in Italy and Germany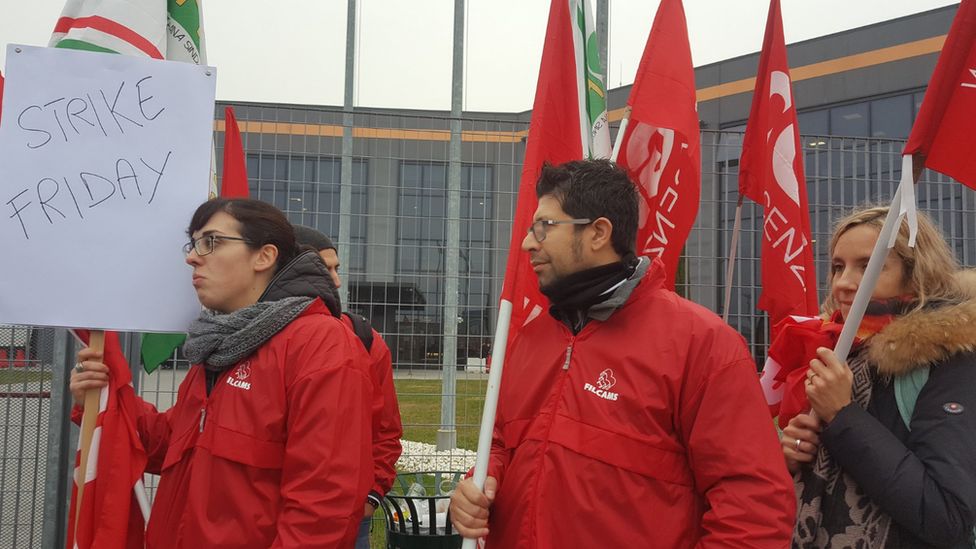 Hundreds of Amazon workers in Italy and Germany are on strike during one of the busiest shopping days of the year.
Over 500 employees are carrying out their first ever strike at Amazon's warehouse in Piacenza near Milan over pay.
Piazcenza is Amazon's main Italian hub, employing 4,000 people.
Amazon said: "The vast majority of our employees in Italy and Germany came to work and remained focused on delivering the best customer experience."
It added: "We are proud of our record of job creation and are confident we will deliver for our customers this holiday season."
E-commerce is growing fast in Italy, but online sales account for only 10% of overall retail sales, according to consultancy EY, half the European average.
The Verdi trade union said people are also striking at six warehouses in Germany over pay and working conditions.
In a statement, Verdi board member Stefanie Nutzberger, said workers faced "high pressure to create more and more in less time, permanent performance controls and monitoring, [and] a poor leadership culture".
Luigi Giove, Secretary General of Italy's CGIL union, said those on strike are calling for shifts which are "not exhausting" and for Amazon to redistribute its profits.