Renting in retirement: How feasible is it?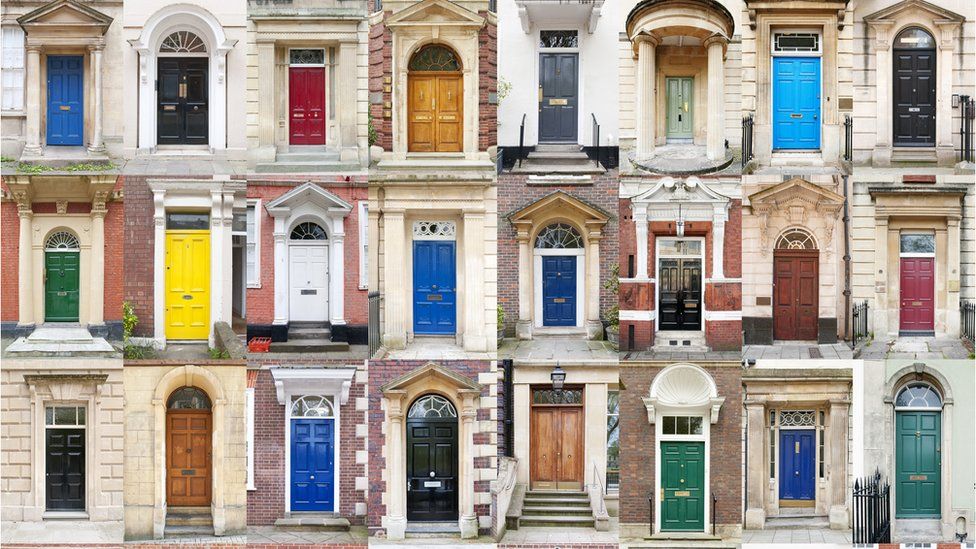 Home ownership can be a thing of beauty. Just as you don a pair of fur-lined slippers and spend more time on the golf course, you find you have paid off your mortgage.
For the rest of your life, accommodation is effectively free.
But this utopian model is becoming the exception. High house prices mean we are borrowing more for longer.
And more significantly, the UK is slowly ceasing to become a nation of homeowners.
Over the next 15 years the number of people renting their home from a private landlord is expected to double to more than nine million.
So how feasible is it to rent when you are no longer earning a salary?
At the age of 52, Simon Marley - who lives in York - is still some way off retirement.
But having sold his house to boost his pension fund, he accepts that he will have no choice but to continue renting when he does retire.
As a chartered accountant, he's calculated that out of £1,000 a month he expects to get from his pension, up to £700 might have to go on rent.
"It will be an incredibly big burden," he says.
"On current figures the rent will be roughly 70% of my monthly income, which is an incredibly large volume."
To cover the rent he will either have to wait until he gets a state pension at the age of 68, or else do part-time work.
He advises other people to plan for retirement earlier than he did.
"People are not addressing their pension provision early enough, or proactively enough. I can't stress how important it is to tackle it earlier rather than later," he says.
"Don't leave it till your 50s before you realise that you've got a huge black hole that you can't fill."
Simon's case is not untypical.
Within 15 years in the UK, retirees who don't own their own homes will be paying an average of 42% of their income in rent, according to research by Development Economics for Scottish Widows.
But pensioners will face very different pressures in different parts of the country, with some areas proving much cheaper than others. (See chart below)
The projections suggest that renting in London may become untenable for all but the rich.
While retirees in the capital currently spend 66% of their income on rent, they could be spending as much as 80% by 2032.
The next most expensive area for retired renters will be the East of England, where the figure could be 45%.
Just behind that is the South East, where retirees can expect to spend 39% of their pension income on rent.
On the other hand, those in Wales will spend just 24% of their pensions on accommodation, while those in the North East will spend 25%.
So feasibility depends very much on the cost of local rents, and whether you may be prepared to move to a cheaper area.
If you are going to move, think Newcastle, Swansea or Glasgow, says the report, not Eastbourne or Norfolk.
The proportion of pensioners' income taken up by rent is likely to accelerate over the next 15 years, according to the research.
At the moment 32% of the average pensioner household's monthly income of £2,374 is spent on rent.
By 2032 the average income will have risen to £3,706 - but rents will have risen faster, accounting for 42% of income. (See chart below)
All of which suggests that those planning to rent in retirement should consider saving more while they are working.
So while pension firms and insurance companies are fond of telling us to save more - to boost their own profits - they probably have a point.
Scottish Widows believes the average renter planning to retire in 15 years' time needs to save £525 a month more than they are saving at the moment.
Or else work for an extra five years.
Either option is a big ask.
"The number of people renting in retirement is set to treble over the next 15 years," says Robert Cochran, retirement expert at Scottish Widows.
"But alarmingly few people are thinking about how they would cover the growing cost of a property lease when they stop working."
State pension age calculator DWP
How much will I get from a state pension? DWP
If the country builds more houses - and the government's latest target is 300,000 a year - it may be that these projections prove inaccurate.
In theory increasing the housing supply should lower rents.
However many people are perfectly happy to rent after retirement - perhaps because they want to pass on housing equity to their children.
But others - including Simon Marley - worry about the security of renting as they get older.
"Landlords have the upper hand a lot of the time. If someone wants you out with a month's notice, you're done. So there is that sword of Damocles hanging over you all the time," he says.
Yet since Friday 1 December, those taking out tenancies in Scotland have been given extra protection.
Under the Private Housing Act (Scotland), tenants will be able to choose to stay in a home as long as they like - unless they are eligible for eviction on one of 18 grounds.
In last month's budget the government announced that a consultation is to take place about similar rules for England. There may be changes in Wales too.
While that may provide some comfort for those planning to rent after they stop work, many retirees may need to take a very hard look at how they will afford it.
Related Internet Links
The BBC is not responsible for the content of external sites.