Bitcoin breaks through the $16,000 mark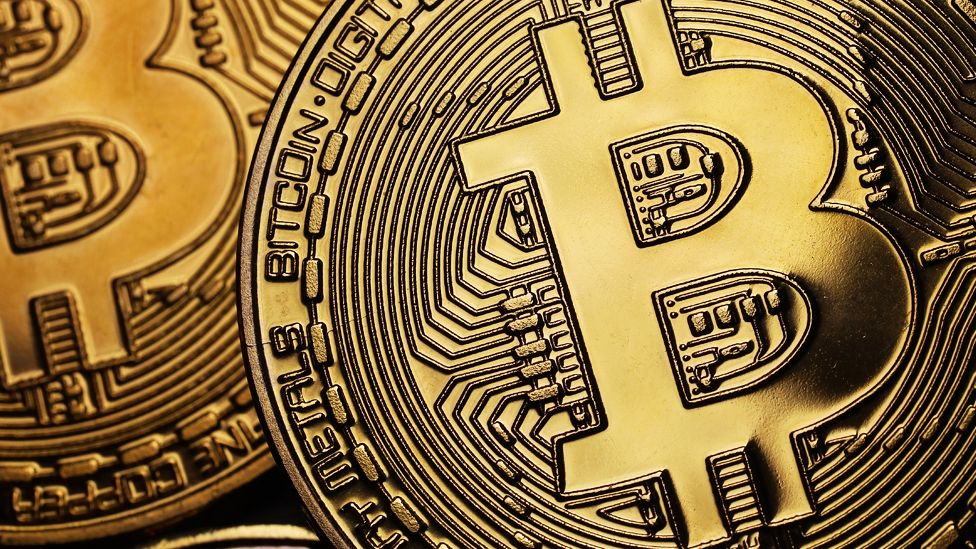 Bitcoin has breached the $16,000 mark, extending the digital currency's record-breaking surge.
The cryptocurrency began the year below $1,000 but continues to rise despite warnings of a dangerous bubble.
According to Coindesk.com, Bitcoin reached $16,663.18 (£12, 358.35), having soared over 50% in a week.
The new high comes days before the launch of Bitcoin futures on two exchanges, including the world's largest futures exchange, CME.
Spread betting firm CMC Markets said the rise had all the symptoms of a bubble market, warning "there is no way to know when the bubble will burst".
There are two key traits of Bitcoin: it is digital and it is seen as an alternative currency.
Unlike the notes or coins in your pocket, it largely exists online.
Secondly, Bitcoin is not printed by governments or traditional banks.
A small but growing number of businesses, including Expedia and Microsoft, accept bitcoins - which work like virtual tokens.
However, the vast majority of users now buy and sell them as a financial investment.
The digital currency's rapid ascent from around $1,000 at the start of the year has put it in the spotlight.
Critics have said Bitcoin is going through a bubble similar to the dotcom boom, whereas others say it is rising in price because it is crossing into the financial mainstream.
Financial regulators have taken a range of views on the status of digital currencies and their risks.
The UK's Financial Conduct Authority warned investors in September they could lose all their money if they buy digital currencies issued by firms, known as "initial coin offerings".
The announcement from the Commodity Futures Trading Commission (CFTC) that it will allow investors to buy and sell "future" contracts in bitcoins - an agreement to buy the crypto-currency, for example, in three months time at a certain price - was seen as a watershed moment for Bitcoin.
Cambridge Global Payments director of global product and market strategy Karl Schamotta said that move was behind the latest rally: "The perception in households around the world that the CME and the CBOE are providing legitimacy to Bitcoin is really what is driving the massive rally here."
But Leonhard Weese, president of the Bitcoin Association of Hong Kong, said the rise in Bitcoin's value was "mostly motivated by fear of missing out and greed".
Bitcoins are created through a complex computer process known as mining, and then monitored by a network of computers across the world.
A steady stream of about 3,600 new bitcoins are created a day - with about 16.5 million now in circulation from a maximum limit of 21 million.