Regulator warns Bitcoin buyers: Be ready to lose all your money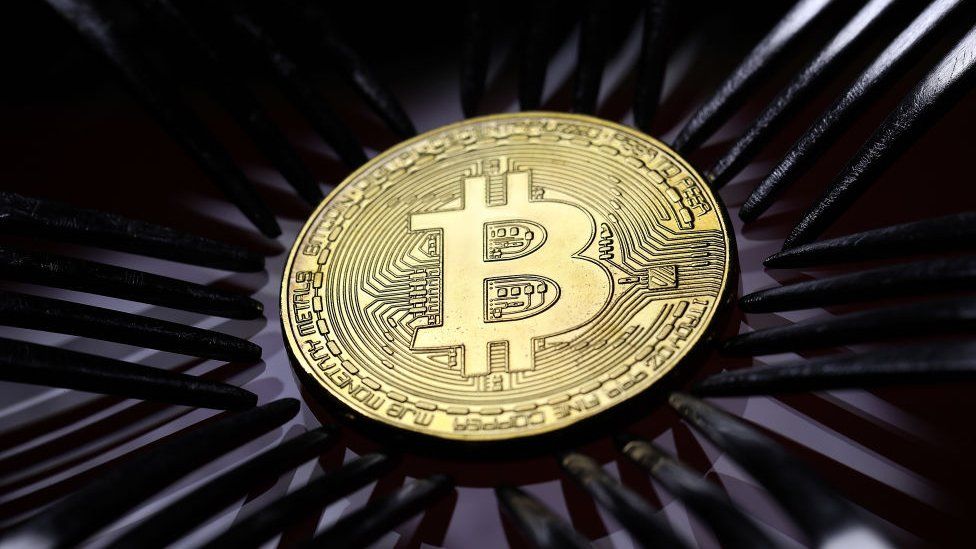 The head of one of Britain's leading financial regulators has warned people to be ready to "lose all their money" if they invest in Bitcoin.
Andrew Bailey, head of the Financial Conduct Authority, told the BBC that neither central banks nor the government stood behind the "currency" and therefore it was not a secure investment.
Buying Bitcoin, he said, was similar to gambling - and had the same level of risk.
"It's not a currency, it's actually not regulated in its Bitcoin form," Mr Bailey told me in an interview for Newsnight.
"It's a very volatile commodity in terms of its pricing.
"If you look at what has happened this year, I would caution people.
"We know relatively little about what informs the price of Bitcoin.
"It's an odd commodity as well, as the supply is fixed.
"If you want to invest in Bitcoin be prepared to lose your money - that would be my serious warning."
Mr Bailey said that financial regulators did not oversee "commodities" and that he was not immediately pressing for a change in the rules.
And he denied that regulators were being left behind by the new technology of cryptocurrencies.
"The decision on what we regulate is appropriate for government and Parliament," he said.
"It would be for Parliament ultimately to make that choice if it wished to do so.
"I don't press for that providing people understand very clearly this is a very volatile commodity.
"[But] if parliament wants to go further we will happily provide the evidence we have and will support the decision they want to take."
The cryptocurrency has grabbed the headlines this year after its value soared.
A year ago one Bitcoin was reported to be worth £580 on CoinDesk, a cryptocurrency news site.
Today it is worth £12,400.
The head of the central bank of Australia, Philip Lowe, described it as a "speculative mania" and many believe the present valuation is not sustainable.
If the price falls rapidly then many investors could be left with big losses, particularly as it can take as long as 15 minutes to execute a sale - a long period in financial exchange terms during which the value of Bitcoin could fall dramatically.
I asked Mr Bailey whether the use of the term "currency" was misleading.
"By adopting the name of cryptocurrency there is a risk that some people regard it as the same as what an economist would call a fiat currency," he said.
"A fiat currency is backed by the state and that's what preserves the value of the currency through the actions that central banks take.
"Bitcoin is not that - it's not a currency."
Its supply is also limited and its creators, believed to be a group of coding experts, have said that the number of Bitcoin will never rise above 21 million.
At present there are around 16 million.
Such futures trading is regulated across the world.
"If you buy a future or if you buy an option then we do come into the picture," Mr Bailey said.
He admitted that it was unclear who was buying Bitcoin as the system was anonymous.
"You can't go somewhere and look up the record of who owns Bitcoin," he said.
"If I thought there was evidence of people saying 'you know what? I'm going to put my pension into Bitcoin' - I would be very concerned but we don't see that at the moment."