Ryanair pilots in Ireland suspend strike plans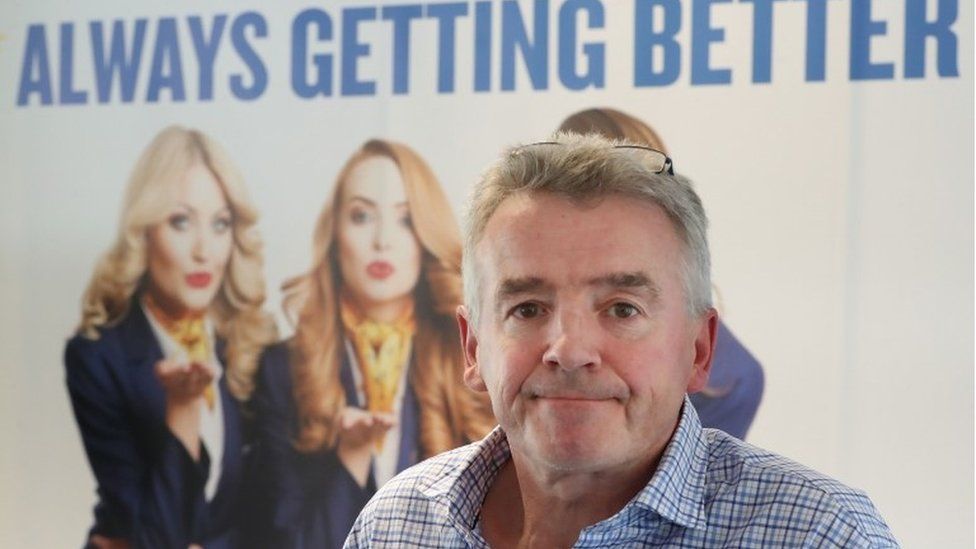 Ryanair pilots have suspended a pre-Christmas one-day strike, union bosses have announced.
The Impact union, which represents Irish-based pilots, has agreed to meet Ryanair's management on Tuesday ahead of the planned action on Wednesday.
It follows Ryanair's decision on Friday to recognise unions, in a bid to avert strikes across its European operations.
Unions in other countries had already halted action, but Impact said Irish pilots wanted more clarification.
In a statement on Sunday, the union said: "Impact has this evening suspended a planned one-day strike of Ryanair pilots next Wednesday after company management agreed to recognise the union as the representative of Irish-based pilots.
"The union has agreed to meet management on Tuesday evening, but says it is available to meet sooner.
"The union asked management to release its Ryanair pilot representatives to prepare for and attend the meeting.
"The union acknowledged the principled determination of Ryanair pilots."
The airline has offered to recognise trade unions for the first time after pilots in Ireland, the UK, Germany, Italy, Spain and Portugal threatened walkouts.
Ryanair said on Saturday that it would meet the German pilots' union for talks on Wednesday.
The airline's chief operations officer, Peter Bellew, confirmed the planned meetings in a social media post on Saturday, saying "let's keep talking".
The Dublin-based airline announced on Friday that it would recognise the unions "as long as they establish committees of Ryanair pilots... as Ryanair will not engage with pilots who fly for competitor airlines".
It is the first time Ryanair boss Michael O'Leary has extended such an invitation to union leaders in the 32 years the company has been flying.
Britain's Balpa union said on Saturday said it had accepted Ryanair's offer to represent British-based pilots, but only if the TUC federation of British trade unions was allowed to attend future talks.
Friday's announcement led to Italian pilots' union Anpac and Portuguese union Spac calling off strike action due to take place next week.
Pilots in Germany had voted to take industrial action some time during the Christmas period.
German union Vereinigung Cockpit said the onus was now on Ryanair to "prove that this announcement is serious".
In Spain, there are no strikes planned for pilots but ground staff unions have not ruled out action on 30 December.
In October, Mr O'Leary wrote to his airline's pilots to offer them better pay and conditions after Ryanair was forced to cancel thousands of flights.
The carrier admitted it had "messed up" the planning of its pilots' holidays.