Liberia's big school experiment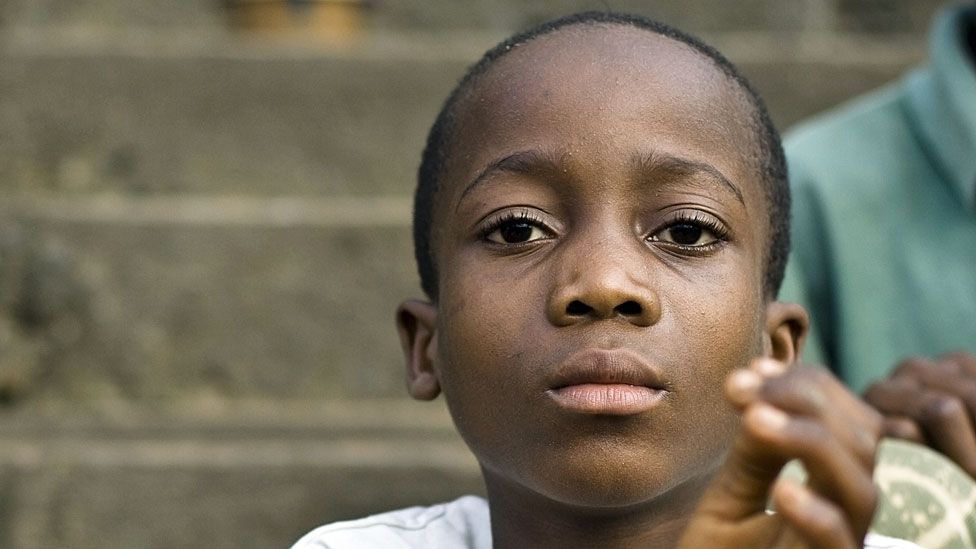 In a bid to improve the availability and quality of schools, the West African country has been carrying out a controversial experiment.
It has asked a range of non-government organisations to run some of the country's state schools, to see how results compare.
Supporters defend this as bold innovation which will raise standards. Opponents say it is a pathway to privatising the state school system.
David Laws, a former education minister in England and executive chairman of the Education Partnerships Group, has been advising Liberia's government on the project. He gives his views on the findings so far.
"Liberia is one of the poorest countries in the world and its education system lags behind most countries, in both access and quality.
Fewer than 40% of children complete primary education. And among adult women who finished elementary school just one in four could read a sentence.
If you were education minister in such a country, you might be tempted to try a big, bold, experiment - and that is exactly what the government has done, with Liberia's high profile and sometimes controversial Partnership Schools for Liberia programme.
Liberian ministers, including Education Minister Werner, last year decided to transfer the management of 93 government schools to eight private operators - mostly international school groups, but also some home grown operators.
These 93 schools remained state schools - with government teachers, open enrolment, and no fees.
For those who think this sounds like the academies programme which has been rolled out in England - well, you're right. Except that it took England seven years to grow its academies programme to the size Liberia achieved overnight.
And, perhaps unlike in England, Liberian ministers decided to do something else just as bold - they would support a rigorous, independent, evaluation of their own policy.
How to measure the impact?
Alongside the 93 privately-managed government schools would be a similar number of government "control" schools, to test whether the private operators were genuinely doing better.
Instead of the government marking its own homework, researchers from the Center for Global Development in Washington DC and the University of California at San Diego oversaw a selected sample of 3,499 students in 185 schools.
As the evaluators fanned out across Liberia, navigating unmade roads and swollen rivers, the international controversy about the so-called "PSL" programme began to hot up.
Supporters of public-private partnerships claimed that the improved private sector management would inevitably raise results.
Others claimed that education was being "privatised", and that improvements would fail to emerge or not be sustainable across the whole school system.
When I visited the country last year, the potential for improvement was clearly visible - many of the PSL schools, for example, reporting that they were now able to take action to replace the teachers who had failed to turn up for classes, when the government was running the schools.
But the scale of the challenge was also clear - and the new operators had been given limited notice of which schools and how many they were going to be taking on.
What are the results so far?
The first year of "PSL" is now complete, and the results from the initial evaluation of the programme are in.
What do they show? For the supporters of the "Partnership Schools", there are some pretty impressive statistics.
Students in these schools made learning gains of more than half an extra year of schooling in English, and two thirds of an extra year in maths - versus the government schools.
On average learning gains were 60% higher in partnership schools in the experiment compared with the government schools being used as a control.
Teachers in the Partnership schools were 20% more likely to be in school during a random spot check (from a dreadful baseline figure of just 40% in comparator government schools), while students spent roughly twice as long learning each week.
So does this prove the case for the reformers? Should the government not simply turn over the whole system to private operators?
Sadly, it's not quite as simple as that.
The PSL schools did better, but they also received more money. On top of the usual government budget of a mere $50 (£37) per child per year, PSL schools received an additional allocation from external funders/operators of at least $50 more per child.
Indeed, the evaluators estimate some operators spent a lot more than that - around $663 (£480) per child in one case.
Now, some of these costs may be particularly high at the beginning of the programme, and could come down over time.
But the programme can only be regarded as fully scaleable if the government can substantially increase its own education spending, or encourage donors to fill the yawning gap.
What else? Well, the evaluators found that government assigned 37% more teachers to PSL schools than non PSL schools, including first pick of better-trained, new, graduates.
If this programme is to be scaled up across all Liberia's schools, then a big increase in the supply of trained teachers will be necessary.
So, must we conclude that little can be learned from the Liberian experiment?
This seems to be too pessimistic. Indeed, it's interesting that while learning gains differed widely across the eight operators, these gains did not necessarily correlate with the higher spending.
One of the lowest cost operators achieved one of the best results for student learning. That suggests that the improvement in education may not just be about pouring in lots of money.
There could be other gains in management and teaching practice, that do not require such large dollops of extra cash.
Liberia's experiment in school reform is still in its early days - with two more years of evaluation to go. We know from experience elsewhere that programme impacts can vary significantly over time.
Liberia also needs to make sure that it can manage and hold to account private operators, in a country with limited government capacity.
But for education reformers worldwide and for the children of Liberia, this has been a promising intervention - the challenge is now to build up government capacity and bring down costs.
Both are likely to be necessary if a promising experiment can truly change the face of Liberian education."
David Laws was Schools Minister in England from 2012-2015. He is executive chairman of the Education Partnerships Group and executive chairman of the Education Policy Institute.