South Korea's Lotte Group founder jailed for embezzlement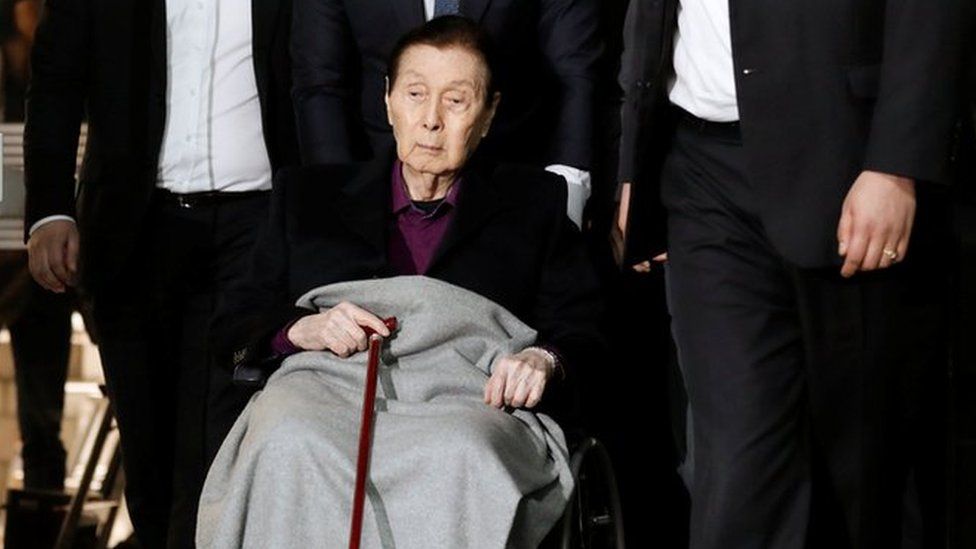 A South Korean court has sentenced the 95-year-old founder of Lotte Group to four years in prison for embezzlement.
His son and successor Shin Dong-bin was given a suspended 20-month prison sentence on Friday.
The probe into one of the country's biggest firms is part of wider efforts to stamp out corruption in South Korea.
Mr Shin was convicted of embezzling at least 128.6 billion won ($119m; £89m) from the firm to benefit his relatives, according to AFP.
The court allowed him to remain free on health grounds pending an appeal, as he suffers from dementia.
The founder's daughter Shin Young-ja was sentenced to two years in prison, while his eldest son Shin Dong-joo was found not guilty.
The trial is significant because South Korea's family-controlled conglomerates, or chaebols, used to be considered untouchable because they have powered much of the country's economic growth.
But in recent years these firms, which also include Samsung, Hyundai and LG, have become the focus of public anger over inequality and corruption.
"For the longest time South Korea has been very lenient on chaebol leaders, because of their contribution to our economy, so a lot of them have got away with their financial crimes," Juwon Park, business reporter with Korea Expose told the BBC.
But attitudes toward chaebols are shifting.
Korea Expose's Juwon Park said the ruling against Mr Lee marked a "clear warning sign" to chaebols and a move toward tougher corporate governance in South Korea.
The Lotte Group faces other business challenges.
At home, Lotte's duty free operations rely heavily on Chinese tourists, but that revenue source has been under pressure following a crackdown on tour groups from China travelling to the South Korea.
Shin Kyuk-ho founded the Lotte group in the 1940s and built it into a sprawling giant that today has dozens of units focused on food, retail and hotels in South Korea and Japan.