UK furniture chains secure crucial loan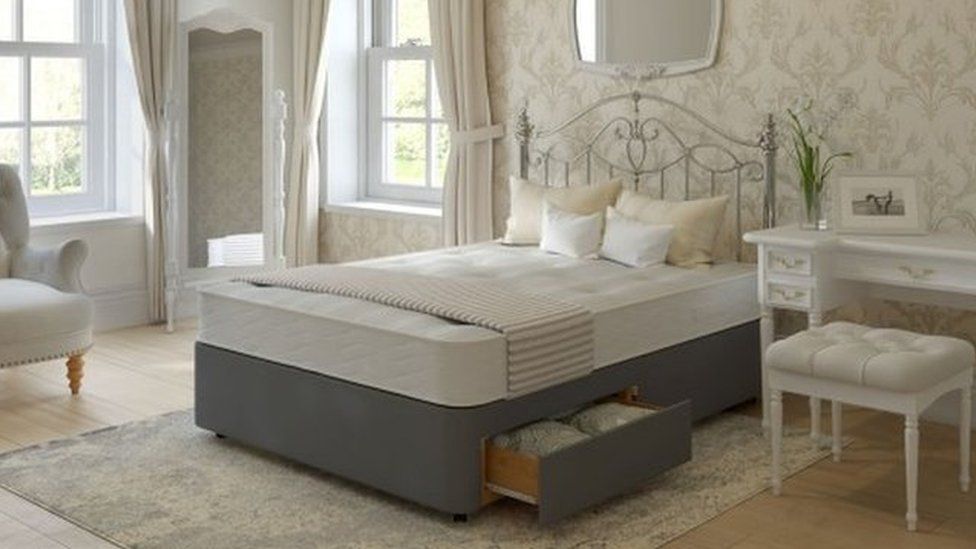 Harveys and Bensons for Beds have secured a key investment originally due to come from their scandal-hit parent, South Africa's Steinhoff.
The furniture brands said the two-year loan would enable both businesses and their three UK factories to expand.
Steinhoff also owns other UK retailers, including High Street chain Poundland.
The South African group is fighting for survival after it discovered accounting irregularities last month and its boss, Markus Jooste, resigned.
Stuart Machin, group chief executive for Harveys and Bensons for Beds, said the money meant the two brands could face the new year with "new confidence".
"Harveys, Bensons for Beds and our manufacturing businesses have always been run independently and for British customers," he added.
Steinhoff owns 40 local brands in more than 30 countries.
As well as Bensons for Beds and Harveys in the UK, its brands include Conforama in Europe, Pep and Ackermans in South Africa and Snooze in Australia. Steinhoff derives about 60% of its earnings from Europe and 34% from Africa.
Steinhoff's European division Pepkor secured the £180m loan from an undisclosed investor - of which a portion will go to Harveys and Bensons for Beds.
Pepkor Europe chief executive Andy Bond said the money meant the division was no longer dependent on financial support from Steinhoff.
"They are all independent, profitable, delivering positive cash flows.
"Because of this strength, despite the ongoing issues faced by our parent company, we have been able to work quickly over Christmas to activate new sources of funding that will enable us to reassure suppliers, implement our investment plans and secure the future of these successful businesses," he added.
Ratings agency Moody's warned last week that Steinhoff might not have sufficient funds to "sustain its European operations".