M&S outsources half of its tech jobs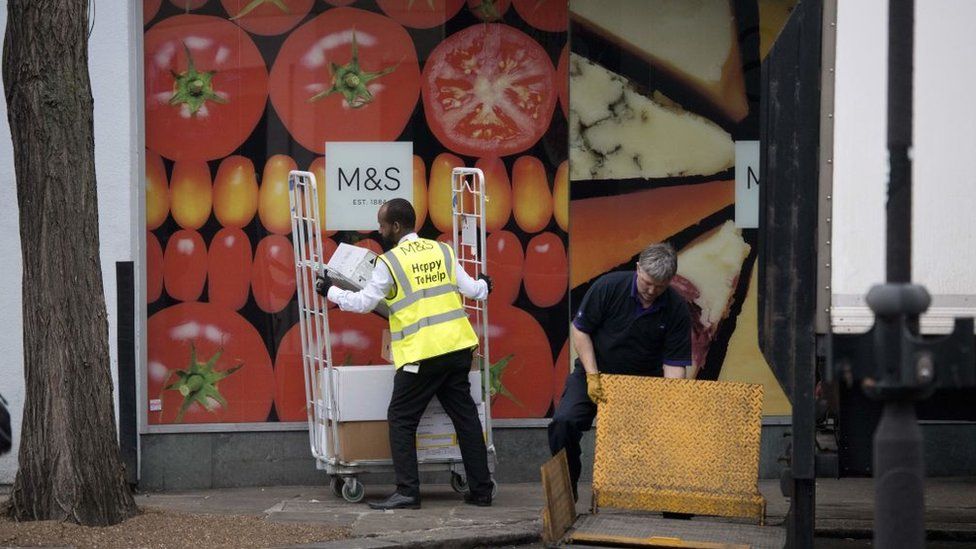 Marks and Spencer has said it will outsource over half of its IT team in a move aimed at saving £30m a year.
Around 250 roles from its current 430-strong IT team will be transferred to Indian tech giant Tata Consultancy.
M&S said all staff involved would continue to be based at its offices in Stockley Park in west London, but would now be employed directly by Tata.
"We're not moving additional services offshore as a result of these changes," a spokeswoman for the retailer said.
M&S said it would consult 30 staff, whose roles are due to change location or duties because of the shift.
The retailer said it would retain a small in-house IT team of around 170 staff.
The move is part of the High Street chain's attempts to turn its fortunes around with a five-year cost-cutting plan, led by chief executive Steve Rowe who took the helm in 2016.
Mr Rowe said the changes to its technology team would save £30m a year by 2021/22 and result in "a more customer-centric approach".
"Our business will be faster, simpler and more focused on achieving a seamless customer experience," he said.
In 2016, Mr Rowe said the retailer would close 30 UK clothing and homeware shops and convert dozens more into food stores in an attempt to cut costs.
He has said M&S must respond to consumers' changing shopping habits, particularly the growth in online retailing.
Its clothing division has struggled to compete with rivals and has been losing market share for years.
In November the chain said same-store sales in its food division - typically the best-performing part of the business - had fallen in the first half of the year.
M&S is due to report how its sales fared over Christmas on Thursday.