PFI deals 'costing taxpayers billions'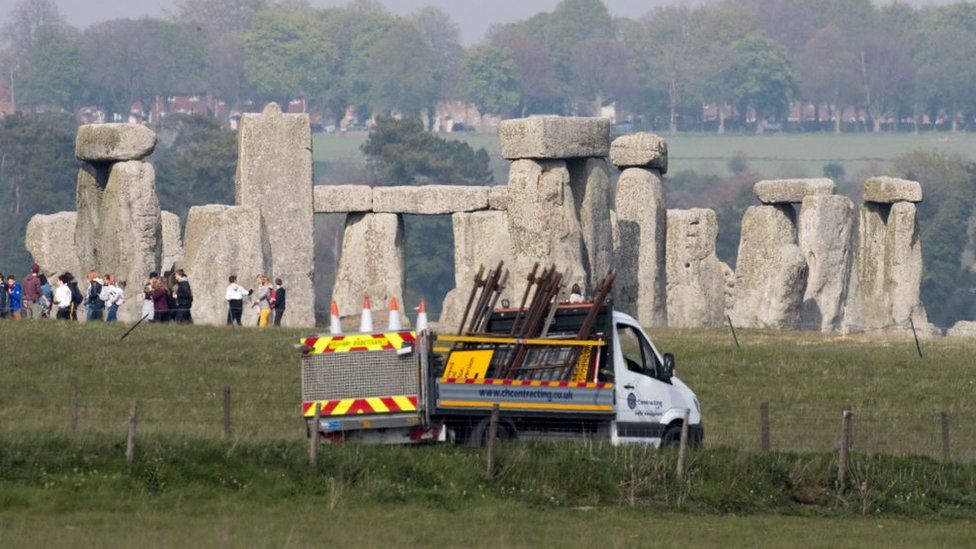 Financing projects such as schools and hospitals privately costs taxpayers billions of pounds more than public sector alternatives, parliament's spending watchdog says.
A report suggests a group of schools cost 40% more to build and a hospital 70% more to construct than if they were financed by government borrowing.
The Treasury said it only approved PFI contracts that were value for money.
The collapse of Carillion, which was working on numerous PFI projects, has renewed criticism of such schemes.
The NAO report, which was written before the collapse of Carillion, found 716 public projects were active under PFI and its successor PF2, with annual costs amounting to £10.3bn in 2016/17.
PFI projects will cost the taxpayer a further £199bn by the 2040s, it said.
The watchdog said the cost of raising capital was higher for PFI projects compared with government-raised funds, and found there were other additional costs.
However, the government said PFI projects improved public services, offered better value for money and shifted risk away from the public sector.
A spokesperson said the Treasury disagreed with the NAO's analysis that privately financed projects were 40% more expensive, because the NAO had not looked at all the more than 700 PFI schemes in operation.
The 40% figure comes from an analysis of 12 current privately financed school building projects in north west England, as measured against the NAO's estimate of the costs if they had been financed publicly.
PFI contracts were first introduced under John Major's Conservative government.
Under such deals, private consortiums build facilities such as schools, hospitals and roads, in return for regular payments over as many as 30 years.
Liverpool City Council is paying more than £4m each year for Parklands High School which stands empty and unused.
The secondary school which boasts sports hall, canteen and science labs was used for only ten years before it was put into special measures by Ofsted, and closed down in 2014. It is now dubbed a "ghost school" by locals.
The school cost an estimated £24 million to build and between now and the end of the contract 2028, will incur a bill of £47 million, which includes interest, debt and facilities management payments.
PFI use proliferated under Tony Blair's Labour government, but PFIs fell out of favour after the 2008 financial crisis, as the cost of private finance increased and as questions were raised over their efficacy.
Since then, the Departments for Health and Education have used the new PF2s which the Treasury argues are more transparent and "better value for money".
"Taxpayer money is protected... as the risks of construction and long-term maintenance of a project are transferred to the private sector," a Treasury spokesperson said.
However, the NAO said there had never been a "robust evaluation" of the benefits.
It said the expected spend on one group of schools financed by PF2 were around 40% higher than the costs of a similar project financed by government borrowing.
It also said Treasury Committee analysis from 2011 estimated the cost of a privately financed hospital was 70% higher than a comparative project in the public sector.
The watchdog highlighted the increased cost of borrowing which it said was 2% to 3.75% higher for PFIs compared to state borrowing.
"Small changes to the cost of capital can have a significant impact on costs," the report said.
"Paying off a debt of £100m over 30 years with interest of 2% costs £34m in interest. At 4% this more than doubles to £73m."
The report also identified other reasons for higher costs at PFIs including insurance, fees for external advisors, fees for arranging borrowing and the cost of producing and auditing accounts.
The report said PFI was designed to limit uncertainty over cost over-runs and provide incentives for better long-term maintenance of assets.
But Meg Hillier MP, chair of the Public Accounts Committee, said the NAO had found "little evidence" that PFI's benefits offset its additional costs.
"I am concerned that Treasury has re-launched PFI under new branding, without doing anything about most of its underlying problems," she said.
"We need more investment in our schools and hospitals but if we get the contracts wrong, taxpayers pay the price."
But she said many local bodies were now "shackled to inflexible PFI contracts that are exorbitantly expensive to change."
The GMB union said it showed PFI to be "a catastrophic waste of taxpayers' money" and that it should mean "the game is up for PFI".
At Prime Minister's Questions on Wednesday, Labour leader Jeremy Corbyn urged the government to end the "costly racket" of private sector firms running public services.