Dignity cuts funeral prices amid growing competition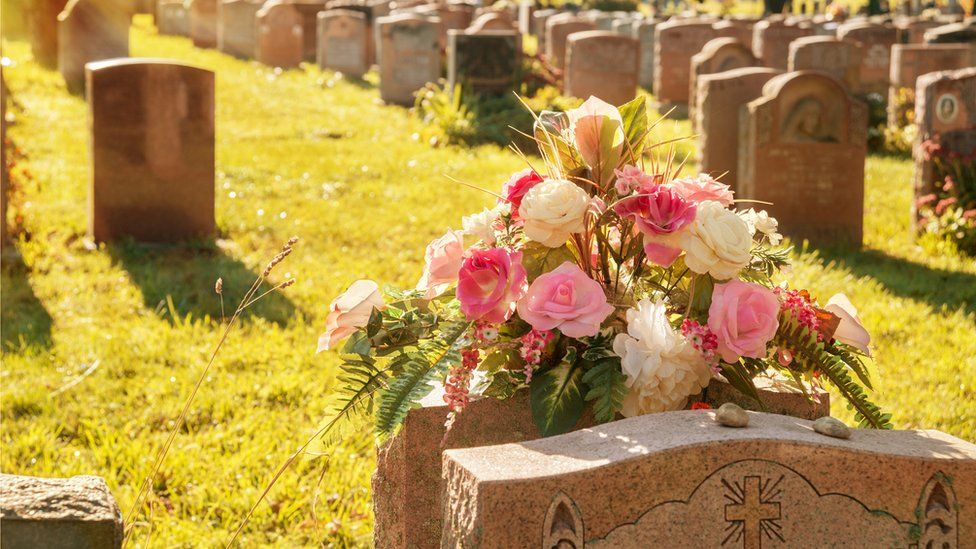 Dignity, the UK's only listed funeral business, is cutting the price of its "simple" funeral by 25% to just under £2,000 amid growing competition.
Dignity said it had been losing market share, but it believed lower prices and more promotion would arrest this.
The company's shares ended almost 50% down to their lowest in five years.
Dignity said customers were increasingly shopping around: "This continues to have an increasing impact on the group's market share, with a significant reduction in the average number of funerals per location noted since 2015."
It said it was beginning "a rigorous review to ensure that its funeral operations are organised to run more efficiently and effectively".
Dignity said it would look to capitalise on its physical presence and scale by increasing the business it gains online.
It said it would spend an additional £2m in 2018 on digital and other promotional activities.
Dignity said reported deaths were 590,000 in 2017, with the firm carrying out 68,800 funerals.
The Office for National Statistics estimates there will be approximately 580,000 deaths this year.