Google clamps down on ticket resale websites
By Matt Pintus
You and Yours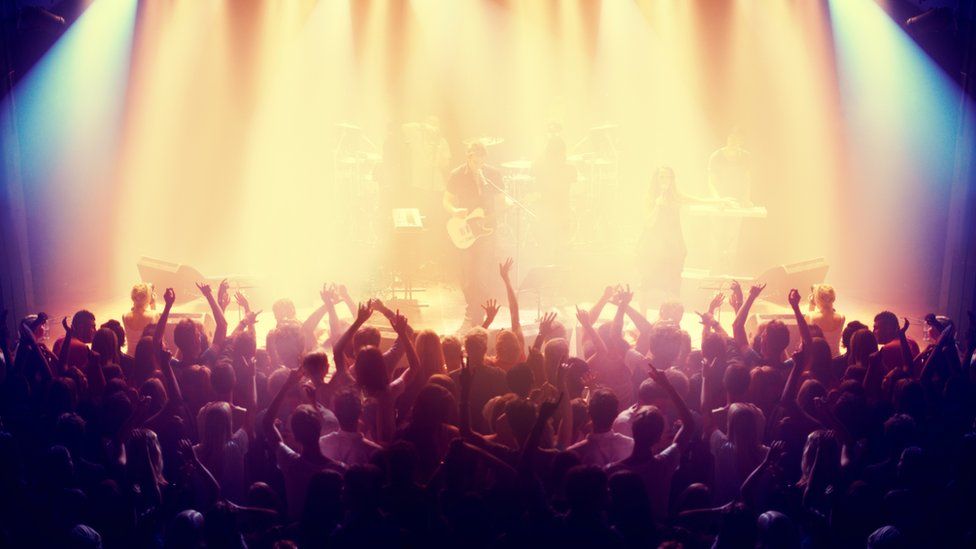 Google's new rules on ticket resale websites have come into force, aiming to help prevent buyers being exploited.
The internet giant now requires all websites to make clear they are second hand tickets sellers.
Any secondary site advertising on Google now has to carry a disclaimer at the top of its webpage saying they aren't the primary seller of tickets.
Google spokesperson Jennifer Kaiser said the company felt it needed to do more to protect consumers.
She told BBC Radio 4's You & Yours programme: "We felt like we needed to do more to make sure the advertising of secondary ticketing is clear on our platform."
The four largest resale websites have now made the changes demanded. They are Get Me In, Viagogo, StubHub and Seatwave.
Secondary ticketing websites have attracted controversy over the last few years.
They have been accused of misleading fans by saying they are official sellers, over-charging them, or selling tickets that are invalid if they are re-sold.
Ms Kaiser, Google's head of advertising communications in Europe, Middle East and Africa told You & Yours how the criteria will work.
"To carry on advertising on Google, secondary sites can't use words like "official", they can't use the artist or venue name in the website URL, and they'll need to clearly say they are a reseller at the top of their page."
Last year, Ed Sheeran's promoter, Stuart Galbraith, asked Google to change how it listed secondary sites after Viagogo had paid to be listed top of the Google search, and said wrongly that it was an "official" seller of Ed Sheeran tickets.
Stuart Galbraith told You and Yours: "Google needs to bow to pressure and stop taking money for tickets which are sold on the secondary market."
Research by the campaign group FanFair Alliance showed that in 77% of searches for popular artists, a secondary website had paid to be top of the Google search result.
Liam Galloway and his girlfriend, Francesca Livesey, both aged 28 and from Bradford, were convinced Viagogo was an official site after seeing it at the top of the Google search.
"The top website for Ed Sheeran tickets was Viagogo," said Liam.
"It had all the signs of verification. We purchased the tickets for just over £100 but the site crashed. We tried again twice and it eventually worked, but the end total taken from our account was well over £2000".
Viagogo didn't respond when asked about Liam and Francesca's case.
Google says its new policy is the result of a long consultation period with advertisers, music artists and fans.
Ms Kaiser said: "We felt like we needed to do more to make sure the advertising of secondary ticketing is clear on our platform. We're not just going to certify resellers and go away. We'll be constantly making sure they maintain the criteria in order to run advertising."
In November 2017, an investigation by the Competition and Markets Authority found that secondary ticketing sites may be breaking the law, by failing to tell consumers about restrictions on the tickets they're buying.
Google insists that it takes down any misleading advertising and will support any regulation changes surrounding secondary ticketing.
"At the end of the day secondary ticketing is completely lawful and it's a consumer right to resell your ticket if you want to. If the government wants to push for further rules we would certainly comply with those rules", Ms Kaiser said.