Rabobank pays to resolve money laundering probe in US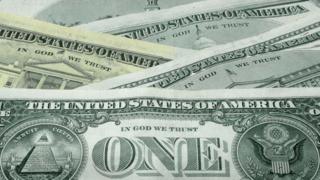 A subsidiary of Dutch bank Rabobank has agreed to pay more than $368m (£265m) to resolve a US investigation of its anti money laundering policies.
The US said the bank "chose to look the other way" when faced with millions of dollars in transactions indicative of criminal activity.
Rabobank also pleaded guilty to trying to obstruct the examination of its policies.
The firm called the violations "regrettable and unacceptable".
"Rabobank is fully committed to conducting business with the highest levels of integrity, which includes strict compliance with all applicable laws, regulations, and standards in each of the markets and jurisdictions in which it operates," said Wiebe Draijer, chair of Rabobank's managing board, in a statement.
The plea deal, filed in a federal court, concerned transactions processed between 2009 and 2012.
The US Department of Justice said Rabobank received repeated internal alerts of suspicious transactions by "high-risk" customers at branches near the Mexican border.
For example, certain customers withdrew more than $1m per year in cash in small amounts designed to avoid broader review.
But the bank opted to create a list of "verified" customers whose transactions were exempt from review rather than investigate and follow other anti-money laundering procedures.
The list increased from less than 10 to more than 1,000 over three years.
Two earlier US investigations of the bank's anti-money laundering programme led to sanctions.
The settlement comes less than two months after a former Rabobank vice president entered into a plea deal for his role in the lapses in Rabobank's processes.