Twitter posts its first quarterly profit as ad sales rise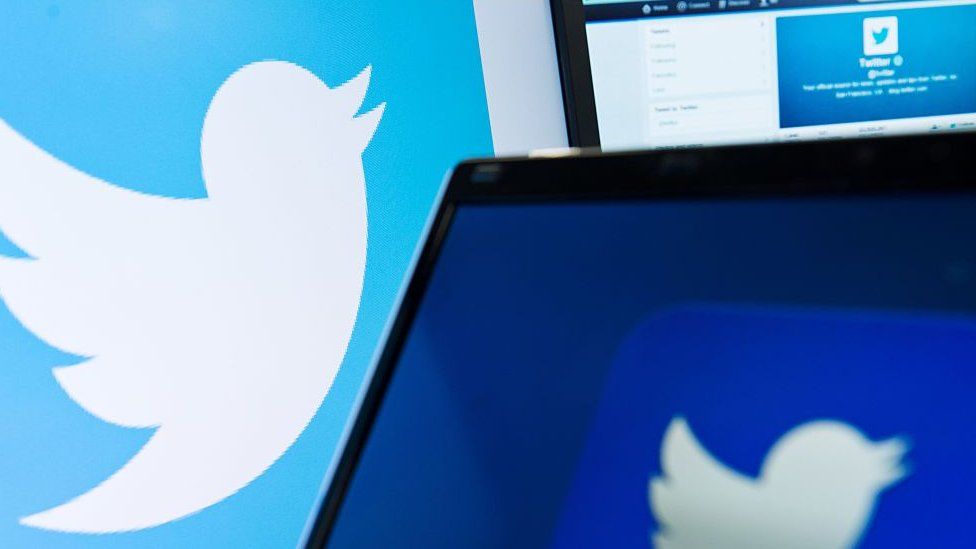 Twitter has reported its first quarterly net profit helped by a rise in video advertising sales.
The news gave a massive boost to Twitter's shares which closed 12% up on the day.
That was despite the number of people using the social network coming in below expectations.
Twitter's previous failure to make a profit had confounded investors given its widespread use and popularity among celebrities and politicians.
Twitter, which has posted consistent losses since it became a public company in 2013, said it expected to be profitable for the full year of 2018 as well.
The company has found success with video and other changes, deepening the experiences on offer, James Erkine, director at marketing firm The Social Circle, told the BBC.
"It's now about taking that scalable model and using it to reach new user groups to increase their user base," he said.
"Hopefully now they've made a profit once, they should be able to do it next quarter and carry on doing it."
In October last year, Twitter had suggested a profit was likely as it sought to cut costs, including by slashing stock-based compensation.
Revenue in the quarter rose 2% to $732m, as growth internationally offset a decline in the US.
User growth, however, remained fairly flat.
The firm reported 330 million active users a month, a rise of 4% on last year but no change on the previous quarter.
Monthly active users in the US were down to 68 million from 69 million in the third quarter.
Twitter said user numbers had been hurt by changes made by Apple to its Safari web browser.
A crackdown on fake accounts also contributed to the lacklustre growth, it said.
The firm has faced controversy over use of the platform during political events, including Brexit and the 2016 presidential election in America.
The firm's shares were trading around $32 per share in mid-morning trade.