How one insurer prices the risk of terrorism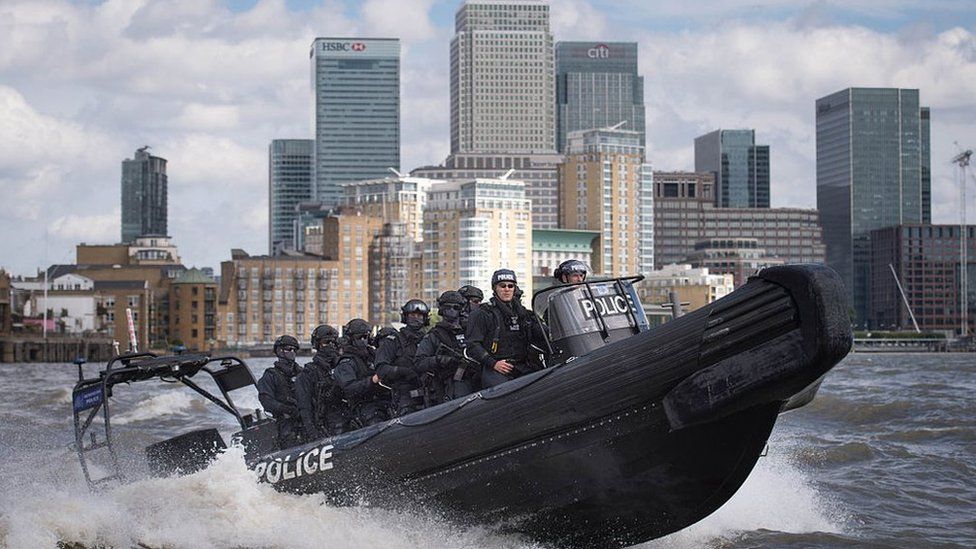 The specialist insurance company Hiscox has grown from one small office to a global brand by concentrating on specialist areas like cyber attack, terrorism and kidnap.
It also covers the homes and property of the rich and famous.
But given how unpredictable the terror threat is and how many different forms an attack can take, it is hard to price up the cost of insuring against it, says chief executive Bronek Masojada.
"Yes it is a bit arbitrary but people want the cover. It isn't the sort of thing like car accidents where there's lots of them and you can work it out," he told 5Live's Wake Up To Money.
"We don't want lots of terrorist events."
Terrorism can affect businesses in different ways. For instance, the attack on the Manchester Arena last May which left 22 people dead also damaged buildings and infrastructure.
After the 2017 London Bridge attack in which eight people were killed, the area in and around Borough Market was cordoned off and businesses couldn't trade for 11 days.
"We price by analogy" says Mr Masojada. "So if to insure a building is 100 for all risks it doesn't seem unreasonable to say OK then, for terrorism, which is only one peril, we might charge 25 to the 100 for the property."
"We'd also make sure that we wouldn't insure 10 houses or 10 hotels right next door to each other. So if the worst happens you only have one you insure, not all 10."
Hiscox also provides two-thirds of the world's kidnap and ransom insurance.
"K&R, as we call it is the thing that gets your attention, but included in that product are things like evacuation from hot spots if there's a coup."
Mr Masojada says Hiscox has pulled clients from places including Egypt and Libya in the last few years but won't be drawn on who and won't talk at all about kidnaps, except to say that their number is "materially reduced from the past".
But he says while the kidnap and ransom side of things is the high-profile, it is "only a small element of that product".
"Actually we as employers have a responsibility when we ask people to travel on our behalf, to be able to protect them and take care of their needs if bad things happen."
He recounts the story of a man who went on a lecture tour abroad and then disappeared.
"We were able to track down that this person had been a keen kayaker and had gone to go kayaking alone in a river.
"They didn't find a person, but they found the remains of a kayak downstream. So at least then you can answer a question."
Another specialist area that Hiscox has been developing is cover against cyber attacks. The company recently hired GCHQ's former director of intelligence, Robert Hannigan, to help assess the cyber-threat to businesses.
Mr Masojada believes smaller companies are just as much at risk as big corporations.
"One of my colleagues hired somebody to do maintenance on his house. They didn't pitch up on Monday morning so he rang them - they'd had had a cyber attack.
"They'd lost all their records of all their appointments. And they didn't know who they had to go and see because it was all hacked. This was a small property maintenance company."
These kind of events can be expensive to insure against because of their unpredictability, but the products are vital, he says.
"At the moment cyber's really hard. It changes more rapidly than something like kidnap because technology's moving so fast.
"And when it's uncertain you put in a margin for safety. We may look back in time and think that was too high a price, but for today it's the uncertainty that matters."
"If we said, you can't have a computer because no insurer will sell you cyber insurance , that's not good for society.
"Our job is to take the risk from those firms on to our own balance sheet, but in a way that doesn't upset our own business."