Bank deputy governor urges calm on markets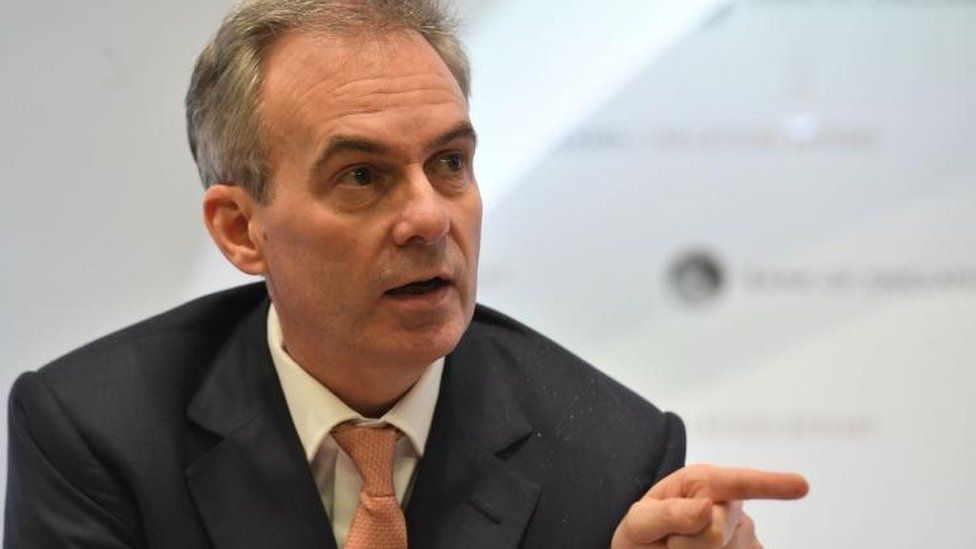 A deputy governor of the Bank of England says this week's steep market falls have merely taken values back to levels of a couple of months ago.
Ben Broadbent told BBC Radio 4's Today programme that shares, particularly in the US, had gained sharply in response to positive economic news.
He suggested investors had overlooked that this can lift inflation and rates.
He was speaking a day after the Bank suggested the pace of interest rate increases could accelerate.
Mr Broadbent said: "Equity markets go up and down, you have a correction of this size roughly every 18 months on average, so it's not terrifically unusual."
He said conditions were very different to 2007, when the credit crunch began and started the global recession: "If you're suggesting that this is somehow parallel to what happened in 2007, then I would say no.
"I think there are some very big differences and as I pointed out, the equity markets, particularly in the US, have risen a lot over the last 12 months and indeed, even today, we are roughly back where we were a couple of months ago."
Stock markets began falling sharply a week ago and, apart from a pick-up on Wednesday, have continued losing ground since then.