Warning over gamblers' 'VIP status'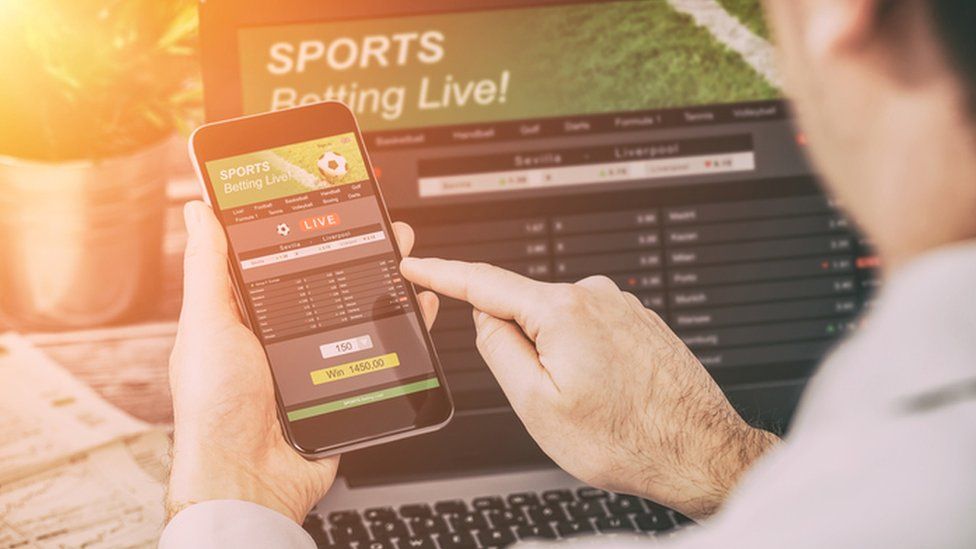 Online bookmakers must make more affordability checks before upgrading customers to VIP status, the gambling regulator has said.
These members are given free bets, special offers and bonus schemes that reward them for betting with larger stakes.
Complaints have been made that gambling companies are tempting problem gamblers to spend more than they can afford.
Addicts have told the BBC about building up large debts.
Radio 4's You and Yours programme has been hearing from gambling addicts who were made VIPs when they won thousands of pounds and were encouraged to spend it once they were made a VIP.
Joe, who has depression, was made a VIP when he won £60,000 on online betting website Vernons.com. The company delayed paying Joe his winnings while it verified his account, but made him a VIP member and sent him prompts to bet, which Joe believes encouraged him to gamble away his winnings.
"I felt groomed, I felt that they were almost a family to me. I probably logged in and out of their website on my mobile phone over 100 times a day," he said.
"There are probably bets I'd placed at 03:00 after betting all day on an Algerian League 3 match that I would not know anything about. I felt totally out of control with everything."
Joe ended up £30,000 in debt after taking out loans and borrowing money from friends and family. After You and Yours aired his story, Vernons.com paid off his debts.
The Betsson Group, which owns Vernons.com, said it could not discuss specific individuals' cases. The Betsson Group also said Joe's case pre-dated its acquisition of Vernons.com.
Most gambling companies offer VIP membership for players who wager large amounts of money.
Players get their own VIP manager who oversees their account. Customers are also invited for free day trips to football matches and concerts.
The regulator, the Gambling Commission, said online gambling firms were not making enough checks to spot harmful behaviour in customers.
"Operators have lots of data on these customers, and this is the data they use to identify VIP customers in the first place," said Sarah Gardner, executive director at the commission.
"So [they should] use this data like cancelled withdrawals, failed deposits and people trying to use a range of different payment methods to protect consumers, not just to facilitate their gambling."
Another gambler, James, told You and Yours that he developed a gambling problem after he left the army.
Bookmaker 888Sport made him a VIP member a year after he opened his account and he said his gambling behaviour became out of control. He said he took out payday loans to fuel his habit and ended up £40,000 in debt.
"They had a weekly reward scheme. The maximum would be £20,000 spent in a week and they would put £500 in your account. So I would be looking at my bet history on a Friday and think, 'Right, if I spend £300 more, I'm going to get £500,'" he said.
"As a VIP member, I did feel very exclusive, and I felt I had to carry on proving my VIP status, weirdly."
888Sport said they did ask James if he was comfortable with his spending.
"On multiple occasions, the customer explicitly confirmed to 888Sport that he was comfortable with his activity levels and could afford his bets. At no point did the customer indicate that he felt uncomfortable about his activity," a spokesman for the company said.
James said he told the company he was comfortable even though he was not, because he was scared they might close down his account.
"I told them everything was OK, I wanted them to think everything was OK," he said.
The Gambling Commission said gambling companies could be fined if they had not followed the guidance.
"What we are very clear about is that safeguarding consumers is not optional and rewarding customer loyalty through VIP programmes must not be at the risk of gambling-related harm, and operators have a real responsibility here," the commission said.
In a separate development, the Committees of Advertising Practice has announced that gambling ads that offer free bonuses and urge consumers to bet immediately during live events are to face tougher restrictions as part of efforts to protect problem gamblers.
The new standards, which will take effect from 2 April , will restrict ads that create an "inappropriate" sense of urgency, such as those that include "bet now" messages during live events or encourage repetitive play, the committee has ordered.
Related Internet Links
The BBC is not responsible for the content of external sites.