Most UK firms want EU regulation to stay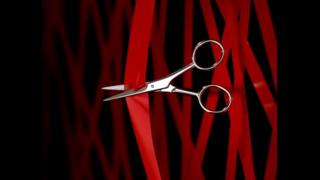 For 40 years, Brussels has been a byword in some quarters for suffocating, nonsensical regulation.
In the 1980s, the popular TV series Yes Minister brought this association of concepts to life hilariously, when minister Jim Hacker is warned by his civil servant minder, Bernard, that EU regulation would force the good old British banger to conform to "euro-sausage" standards or be forcibly relabelled an "emulsified high-fat offal tube".
That sense of overweening influence and unnecessary bureaucracy has survived. Indeed, it has probably grown in the intervening 30 years.
Certainly, Boris Johnson picked up on this sense and undoubtedly spoke for many when he said that post-Brexit, it would seem extraordinary "that the UK should remain lashed to the minute prescriptions of a regional trade bloc comprising only 6% of humanity - and when it is not possible for us or any EU nation to change those rules on our own".
But that is not how many businesses see it, according to a survey of 80 UK small and medium-sized firms conducted by the Harvard Kennedy School and co-authored by former shadow chancellor Ed Balls.
Most firms surveyed said that alignment with EU regulations was an asset, not a liability.
In detailed interviews, the majority of companies said the upside from the UK being able to make its own regulations outside the single market was small, given the potential additional costs of having to comply with multiple regulatory standards.
Frictionless trade
There were exceptions to this, with some businesses wanting mutual recognition rather than harmonisation. Your rules are good enough to export to us if ours are good enough to export to you. (This is also the view of the financial services lobby, for example.)
However, a clear majority of respondents rated potential upsides to Brexit - such as striking new trade deals and reforming regulation - as less important than maintaining current advantages, such as frictionless trade within complex supply chains.
On regulation specifically, the big lobby groups seem to agree with the Harvard Kennedy School findings.
John Foster, CBI director of campaigns, said: "Businesses aren't looking for a bonfire of regulation - quite the opposite. Our aerospace, automotive and chemical sectors, to name a few, all have highly integrated European supply chains that benefit from consistent regulation."
Some of the other findings of this qualitative survey chime with larger, more quantitative surveys - namely a desire on the part of the majority of firms to stay in the single market and customs union or failing that, just the customs union.
The arguments on this are well rehearsed and the government policy is clear: we are leaving both.
Less prosperous?
Perhaps the thing an interview-based study like this Harvard Kennedy School report is best at conveying is nuanced changes in mindset.
According to the authors, a "striking" number of business leaders talked of an emerging sense of a "retreat from Europe" within their own companies and among suppliers and customers.
According to co-author of the study, Peter Sands, "Far from ushering in a more global Britain, many business leaders fear Brexit currently risks creating a more insular and less prosperous Britain."
Before, during and after the referendum, big business groups have issued increasingly shrill warnings about the dangers of Brexit.
The view among smaller businesses has always been more balanced and this report was not all downbeat.
Many businesses expressed confidence in their ability to adapt to the changes ahead, as long as they are given more clarity on what those changes might be.
Business leaders will be hoping that a series of speeches from senior Tories, of which Boris Johnson was the first, will at last do just that.