MPs pressure City firms over gender diversity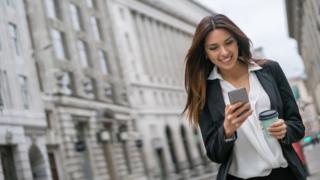 City firms including giants Goldman Sachs and JP Morgan have been called on to sign a gender diversity pledge which was first published in 2016.
Treasury committee chair Nicky Morgan has written to 33 financial services firms who have yet to sign up.
She has asked the companies to confirm to the committee by Friday if they plan to join the initiative, or explain why they have decided not to do so.
Many of the firms said they support the initiative to promote women.
The charter, which was published by the Treasury, commits firms to promoting women to senior positions, to be transparent about achieving diversity targets, and to have at least one executive in charge of diversity.
"The progress of the Women in Finance Charter is to be welcomed. The aim, however, must be to see all firms in the financial sector sign up to the charter and make a concerted effort to improve their gender diversity, particularly in senior roles," Mrs Morgan said in a letter.
"Huge multinationals including Goldman Sachs, JP Morgan and UBS are yet to sign up to the charter, and if they don't intend to do so, the Treasury committee wants them to explain why."
Diversity pledge
The BBC understands Goldman Sachs intends to sign up.
The bank said it was "committed to promoting diversity and inclusion at all levels of the firm".
"It is critical that we recruit and retain a diverse group of people who bring a broad range of experiences, capabilities and perspectives to our organisation.
"Our participation in the Women in Finance Charter is one element of this broader commitment," a Goldman Sachs spokesperson said.
America's answer to the gender pay gap
Shared parental leave take-up may be as low as 2%
Gender pay gap and equal pay: What's the difference?
JP Morgan said it supported the charter's goals of the charter and it was considering signing up. "We are in discussions and making good progress," a spokesperson for the firm said.
UBS said it supported the charter in principle and had taken a number of steps to promote gender equality in the firm.
"For global firms, any charter focused on one country brings limitations and adds complexity," a UBS spokesperson said.
"Nevertheless, we are considering signing the UK charter and remain extremely committed to supporting gender equality."
Other firms said they were in the process of signing up, including BNP Paribas, Metro Bank, and NFU Mutual.
Bupa said it was looking at the charter "with a view to becoming a signatory".
More than 160 companies with more than 600,000 employees in the financial services industry had signed up to the charter by November.
About 50% of the industry's workforce is currently covered by the charter - including pledges from firms including Standard Chartered, Credit Suisse, Morgan Stanley International and Deutsche Bank.
The Treasury said it was "working hard" to get more firms to sign up to the charter.