UK retail sales show weak growth despite gym wear boost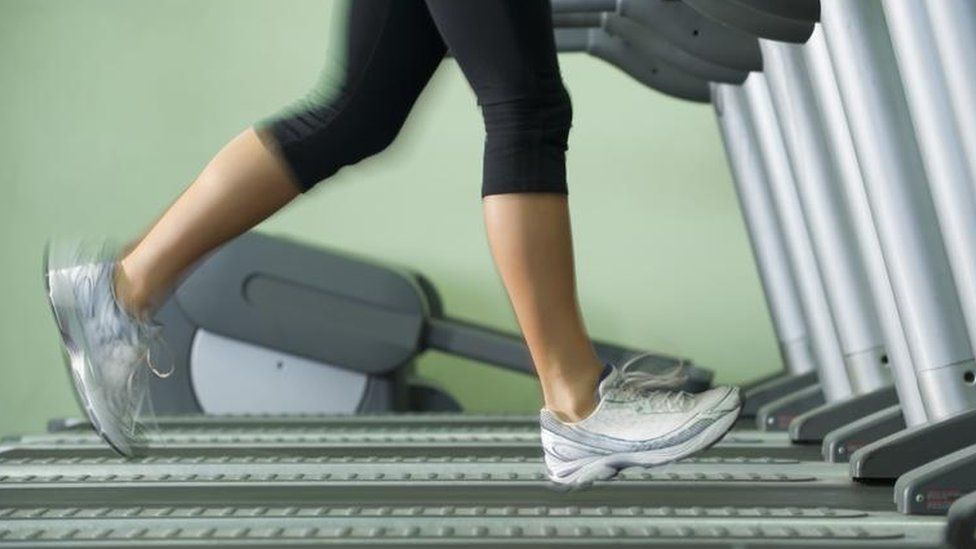 Retail sales saw only a slight pick-up in January as rising prices continued to dampen shoppers' spending.
Sports equipment saw stronger sales than usual, the ONS said, as shoppers set out to meet New Year's resolutions to get fit, but food sales fell.
The ONS said the longer-term picture showed "a continued slowdown" in the retail sector.
Inflation has been running at a higher rate than increases in earnings, eroding consumers' spending power.
Sales volumes in January were up 1.6% when compared with a year earlier, the ONS said. That was the highest year-on-year rate since August, but was below analysts' expectations.
"Retail sales growth was broadly flat at the beginning of the New Year with the longer-term picture showing a continued slowdown in the sector. This can partly be attributed to a background of generally rising prices," said ONS senior statistician Rhian Murphy.
Many traditional High Street stores have been struggling recently as they battle for shoppers' custom in the face of growing competition from online retailers.
Last week, Debenhams said it was cutting 320 store management jobs as it stepped up cost-cutting plans in the wake of a profit warning that was triggered by disappointing Christmas trading.
Supermarkets are also keeping a sharp eye on costs. Three of the UK's biggest supermarket chains - Tesco, Sainsbury's and Morrisons - have announced plans to cut thousands of jobs, including stripping out layers of middle management.
"Following a wave of profit warning and job cut announcements, these figures confirm a terrible start to the year for retailers. Indeed, the worst January since 2013," said Richard Lim, chief executive of research consultancy Retail Economics.
"In part, inflation has proved stickier than expected, remaining at uncomfortably high levels for many households. As spending on essentials eats into personal finances, consumers have continued to cut back on discretionary spending elsewhere."
However, Ben Brettell, senior economist at Hargreaves Lansdown, said there "could be some light at the end of the tunnel".
"The Bank of England says wage growth is on an upward trajectory, while inflation may well have peaked," he said.
"This means we could see an end to falling real wages in the coming months, which would provide a welcome fillip to cash-strapped households."