Apprentice levy needs total overhaul, business chief will say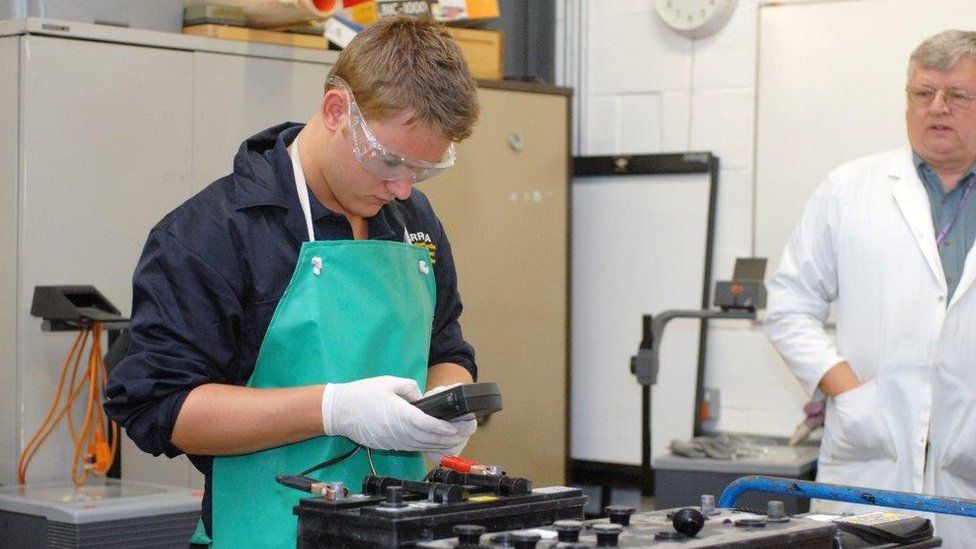 The government's apprenticeship levy on employers has been "disastrous", according to the head of one of Britain's biggest business groups.
Dame Judith Hackitt, who chairs the EEF manufacturers' body, will say later on Tuesday that the levy is "complex" and seen as just another tax on business.
She will make the comments in a speech at the EEF's annual dinner, attended by Business Secretary Greg Clark.
The scheme needs a complete overhaul, Dame Judith will say.
Many companies have postponed or even halted apprenticeships because of the levy.
"A win-win has become a lose-lose," she will say. "Some employers are near breaking point and government must now listen to what EEF has long said and rethink the entire system from top to bottom."
The levy was introduced last April, making employers with an annual pay bill of £3m contribute 0.5% of their payroll towards a levy.
The money can be claimed back to fund training for new or existing employees.
Business groups have expressed mounting concerns about the levy, with firms saying they struggled to comprehend how the system was meant to work.
Figures last month showed there were 114,000 apprenticeship starts for the first quarter of the 2017-18 academic year, compared with 155,600 for the same period in the previous academic year.
Dame Judith will also say in her speech that business needs urgent clarity on any Brexit transition deal and wants the government to avoid new trade barriers or complex customs arrangements.
"We are not asking for a seat at the negotiating table but we must have a place in the wings providing up to the minute input as negotiations proceed," she will say.