Maplin in talks with potential buyers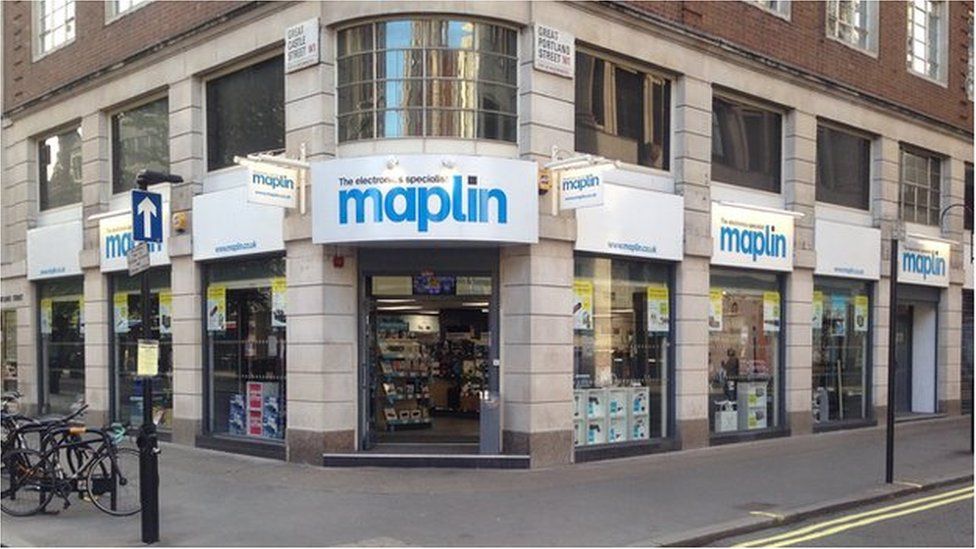 One of Britain's biggest electronics retailers is in talks with potential buyers amid reports it is seeking to head off the threat of administration.
Maplin, which has more than 200 stores and 2,500 staff, hopes to strike a deal this week, the company said.
News of a possible sale, first reported by Sky News, comes after insurers withdrew credit cover last year because of falling profits.
Maplin, owned by Rutland Partners, is the latest High Street name in trouble.
A string of clothing retailers and restaurants, plus Toys R Us UK, have all run into financial problems in recent months.
However, Maplin said it expected to be able to unveil a "solvent sale" within days.
"Once secured this will stabilise the business to the benefit of all stakeholders and provide Maplin with the financial firepower to deliver its 2020 multi-channel strategy focused on smart tech," the company said in a statement.
That is a reference to its 2020 Vision Strategy to take on competition from the likes of Amazon by not just selling smart devices, but installing them as well.
Sky News reported that the potential buyers include Edinburgh Woollen Mill, the clothing company that owns Peacocks, Country Casuals and several other retailers.
It was also reported that if Maplin could not find an outright buyer, it would consider a so-called pre-pack sale.
Under this arrangement Maplin would line up a sale before going into administration, with the new buyer emerging almost immediately with the most profitable assets.
Rutland took control of Maplin in 2014.