Michael Gove tells water firms to clean up their act
By Dominic O'Connell
Today Programme Business Correspondent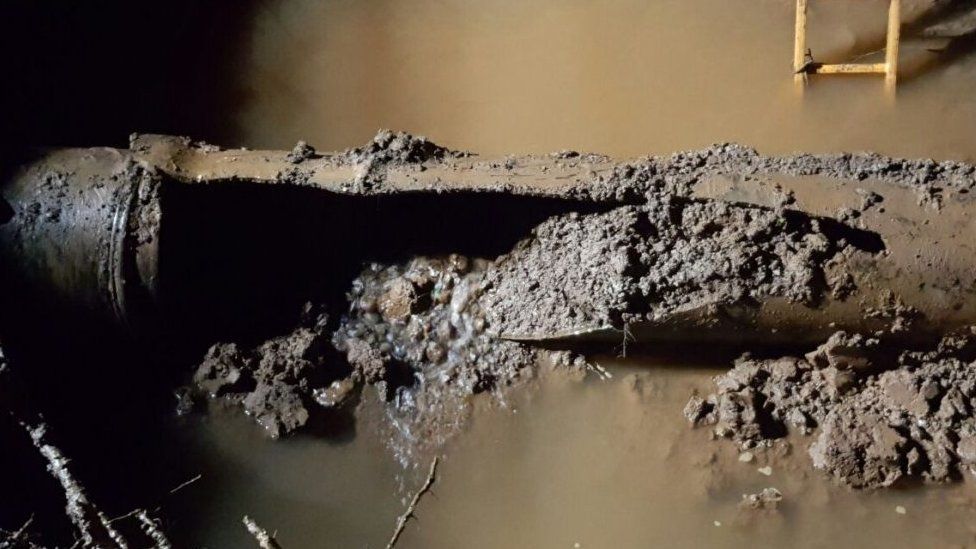 Environment Secretary Michael Gove has warned water companies he is ready to give their regulator new powers if they cannot address public concerns over prices, leaks, executive pay and payments to shareholders.
Mr Gove has written to Ofwat, the water regulator, asking it to investigate each of the areas.
He told the BBC that he was ready to give Ofwat new powers.
Mr Gove said concerns were "not a chimaera" and would be taken seriously.
The privatised water companies have come under attack in recent years after studies revealed they had increased their levels of debt and paid out big dividends to shareholders.
A study by the University of Greenwich found the companies had earned about £18bn in pre-tax profits over the past decade, and paid out about the same amount in shareholders.
Water prices have outstripped inflation by 36% since privatisation, Ofwat figures show.
Sir Ian Byatt, the first chief executive of Ofwat, said if he were still in the job he would insist on an immediate 10% cut in prices.
He said the regulator also needed to bring in a form of dividend cap, where if payouts to shareholders became too great, prices would be cut accordingly.
That would ensure the benefits of privatisation were "shared with customers, not just financiers," he said.
At the same time there has been concern over action on leakages and pollution, particularly at Thames Water, which serves one-quarter of the population.
It has been handed a heavy fine for polluting the Thames, and been criticised for issuing nearly £2bn worth of dividends in the past decade, the payment of little corporation tax and the use of subsidiaries in the Cayman Islands, a tax haven.
Thames Water has recently cancelled its dividend and said it would scrap the Caymans' companies.
Steve Robertson, the chief executive, said criticism of the payments overlooked the industry's strong record of investment, with, he claimed had resulted in £10 of investment in infrastructure for every £1 paid to shareholders.
"The debate around nationalisation is getting bogged down in dogma, ideology, and not focussing on outcomes," he said.
Mr Gove's promise of more powers for the regulator relies on Ofwat asking for them.
Rachel Fletcher, Ofwat's chief executive, said a dividend cap was not in its current thinking, nor direct action on executive pay or tax structures. Instead, she said, Ofwat would require water companies to provide more public information on each of the areas of concern.