Barclays takes £127m hit from Carillion collapse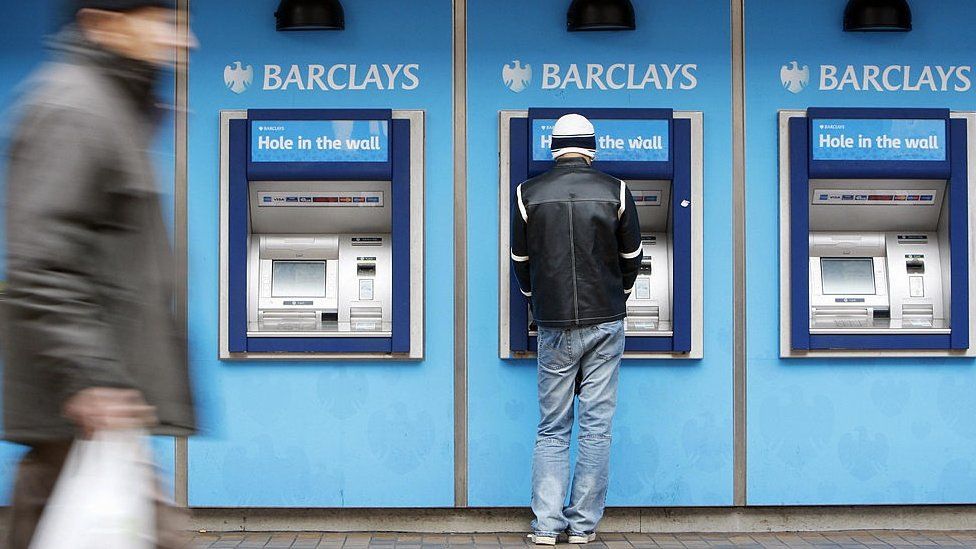 The collapse of outsourcing giant Carillion has cost Barclays £127m.
The charge was one of a number of hefty one-off costs contained in Barclays' latest annual results.
Last year, the bank lost £2.5bn related to the sale of Barclays Africa Group and a £900m charge related to changes in US tax rules.
Including those costs the bank lost £1.9bn in 2017. But with one-off charges stripped out, underlying profits were £3.5bn, up 10%.
Carillion collapsed in January with debts estimated at £1.5bn.
It was the second-biggest UK construction company and Barclays was one of five key lenders to the company.
Barclays, along with HSBC, voted in favour of lending more money to Carillion just days before it collapsed. But other banks voted against, sealing the company's fate.
Barclays said the "bulk" of a £127m charge on its latest quarterly accounts related to Carillion.
However, it is thought that of the five big lenders to Carillion, Barclays had the smallest exposure.
Barclays' results last year were boosted by a reduction in costs over the year and the rise in the value of the dollar and euro against the pound.
Chief executive Jes Staley said he was "pleased" with how this year had started.
In particular, he mentioned an encouraging performance for the bank's markets unit, which sells and trades shares, debt and other financial products. Last year, that unit saw income tumble 15% to £4.5bn.
The markets division is part of Barclays Investment Bank, which saw income slide by 22% to £2bn.
Mr Staley said the bank had made "considerable strategic progress" in 2017.
Part of his strategy has been to cut costs by shutting bank branches and cutting thousands of jobs. As a result, it saw costs fall by 5% last year.
Mr Staley said that the latest restructuring was over and he did not see further significant job cuts.
While the bank's financial performance is solid, it has some serious legal problems ahead.
"Barclays is spinning many plates at the moment, and inevitably there are some breakages," said Richard Hunter, head of markets at Interactive Investor.
"Its exit from the African business has been costly, litigation and conduct fines remain a financial thorn in the side, whilst the investment bank had a difficult end to the year."
However, Mr Hunter said there were some "pockets of hope", including strength in its traditional High Street banking business and growth in the credit card unit.
Barclays said it would more than double its dividend payout to shareholders next year to 6.5p a share. That helped to boost Barclays' share price by 4%.