Freezing temperatures push up wholesale gas prices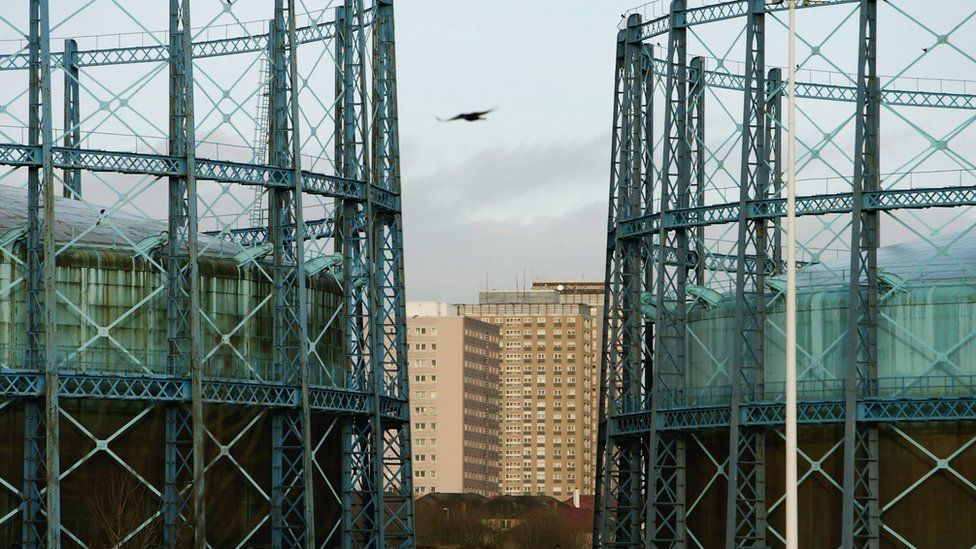 Household energy costs could rise after a surge in wholesale gas prices sparked by the recent cold weather in the UK.
Wholesale gas prices - which are strongly linked to supply and demand - have increased by 21% since the start of February and 14% in the past week.
Temperatures are expected to dip to -6C (21.2F) in parts of the UK, with the expected use of energy to heat homes likely to increase wholesale prices.
The government plans to impose a cap on energy bills in the coming weeks.
Wholesale gas cost 58p per therm (p/th) on Friday - up 14% since Monday - putting prices at a three-and-a-half year high.
On Saturday, temperatures fell to -5.5C (22F) in Anglesey, north Wales, with the cold spell expected to intensify next week.
The Met Office has issued a yellow warning for snow for Monday through to Wednesday, warning that persistent snow showers could disrupt road, rail and air travel.
Analysis: Will energy bills increase?
By BBC business correspondent Joe Lynam
Oil prices collapsed by more than 50% in 2015, bringing down the wholesale cost of gas. But in recent weeks, that wholesale price has risen back to where it was nearly four years ago.
When the price that companies pay each other for energy goes up, there's always a risk that they'll pass that on - in full - to households.
But icy weather, even when it's cold enough to have its own name - the "beast from the East" - is temporary.
Also, competition between British energy firms is so intense that no one wants to be the first to break cover and increase prices for customers.
The other interesting actor in this pricing drama is the government. It will publish legislation very soon allowing the regulator, Ofgem, to put a cap on so-called standard variable tariffs, the tariff paid by around two-thirds of households.
Higher wholesale prices could drive up the cost of household heating, as well as the cost of electricity - since the price of electricity generated from gas power stations tends to set the wholesale cost of power paid to all generators.
However, competition between energy suppliers could keep tariffs low, said Henry Edwardes-Evans, of energy commodities assessors Platts.
He said wholesale gas prices have been climbing ahead of the big freeze, but adds it "may be premature" to assume household bills will go up straight away.
He said: "Suppliers need a sustained rise in wholesale prices to prompt that, especially in today's politically charged - and very competitive - household tariff environment."
An influential committee of MPs have meanwhile called for the government's planned cap on energy bills to be introduced urgently to stop consumers from being overcharged.
But Centrica, the UK's biggest energy company. said the proposed cap was one reason behind its plans to shed 4,000 jobs.