Disney plans €2bn expansion at Disneyland Paris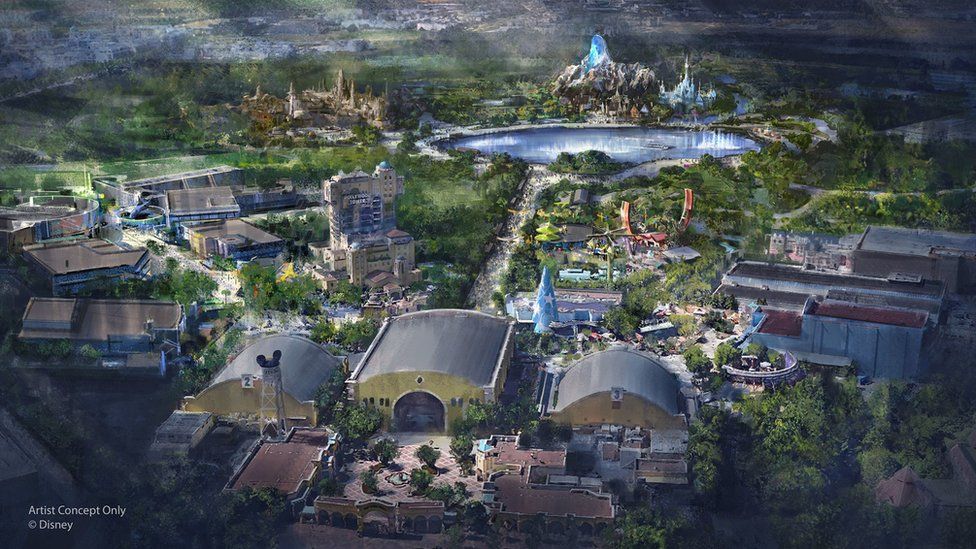 Walt Disney plans to invest 2bn euros (£1.8bn) in Disneyland Paris, expanding the park with a lake and new areas devoted to hit films such as Frozen and Star Wars.
Disney boss Robert Iger announced the plans after meeting with French president Emmanuel Macron.
Disney said the development would be rolled out over several years, starting in 2021.
The move follows financial troubles at the park, which opened in 1992.
Euro Disney, the subsidiary that previously operated the park, had faced falling visitor numbers and required repeated financial injections from Disney and other investors. Terrorist attacks in France contributed to the problems.
In Tuesday's announcement, Disney said the investment, its largest since the park's opening, "underscores the company's commitment to the long-term success of the resort as Disney's brand beacon in Europe".
Mr Macron celebrated the investment, writing on Twitter: "Your confidence shows that France is back!"
Disneyland Paris, located approximately 20 miles east of Paris, opened in 1992 and includes two theme parks - Disneyland Park and Walt Disney Studios Park - as well as thousands of on-site hotel rooms.
The site already employs more than 16,000 people and accounts for more than 6% of France's tourism income, according to Disney.
Disney's global parks and resorts division, which also includes theme parks in China and the US, has been one of its strongest lines of business in recent quarters.
Disneyland Paris has recorded losses in 18 of its last 25 financial years, which investors blamed on fewer-than-expected visitors and fees charged by Disney for the use of its branding.