Toyota to build next generation of Auris in UK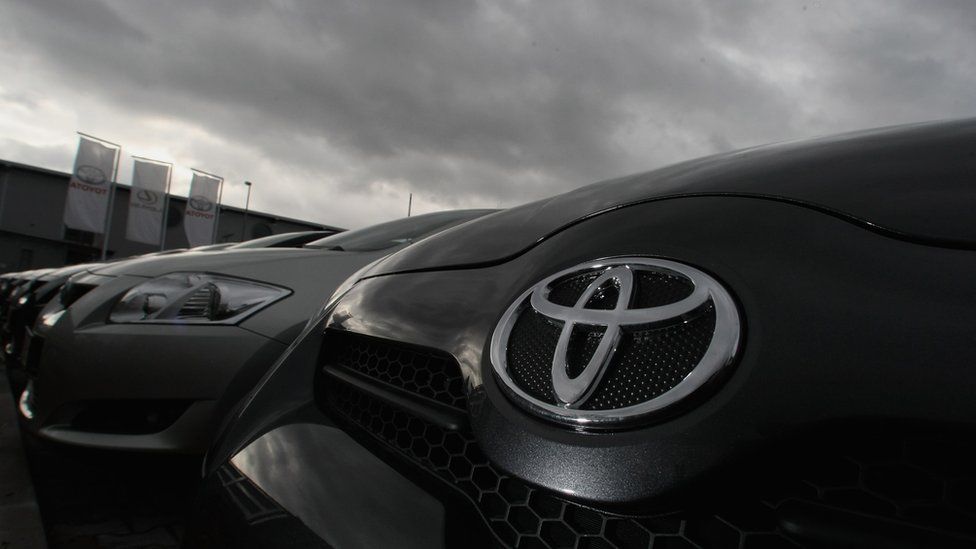 Toyota has said it will build the next generation of its Auris hatchback at its Burnaston plant in Derbyshire.
The Japanese carmaker also said its Deeside factory in North Wales would build most of its engines.
There are fears some carmakers could desert the UK because of Brexit if new trade barriers threaten their competitive position.
Toyota said the move would secure more than 3,000 jobs across its Burnaston and Deeside plants.
The car industry has warned Brexit could lead to potential tariffs on exports and disrupt its largely European supply chain.
And earlier this month, industry body the Society of Motor Manufacturers said investment in the UK automotive sector fell by a third last year, as companies wait for certainty over the country's future relationship with the EU.
However, a number of big carmakers have committed to building more cars in the UK since the Brexit vote in June 2016.
In November 2016, Nissan announced plans to build the next generation of Qashqai and X-Trail sports utility vehicles at its Sunderland factory, while BMW has said it will assemble its electric Mini in Oxford.
Analysis: Theo Leggett, business correspondent
Without doubt, it's good news for Toyota's UK plants. But an announcement like this was always likely.
Toyota has already spent more than £2.5bn in this country, far more than at any of its other European bases. That's not the kind of investment you turn your back on.
Last year, it said it would spend £240m preparing Burnaston to build a new generation of cars. This is the first of those new models.
The company is portraying its decision as a vote of confidence in the UK. But it comes with a warning: continued free and frictionless trade with Europe will be vital for future success.
In other words, it is firmly committed to the UK for now. But that commitment is not open-ended or unconditional.
Dr Johan van Zyl, president of Toyota Europe, said: "Today's announcement that we will manufacture the new Auris at Burnaston, with most engines to be supplied from Deeside, shows our confidence in the skills and capabilities of our Toyota UK members."
However, he added: "As a company, we are doing what we can to secure the competitiveness of our UK operations as a leading manufacturing centre for our European business.
"With around 85% of our UK vehicle production exported to European markets, continued free and frictionless trade between the UK and Europe will be vital for future success."
The government has also pledged to support the competitiveness of the UK sector after Brexit, and has invested £20m in Burnaston alongside Toyota.
Business Secretary Greg Clark said Toyota's decision to build the new Auris model in Burnaston was "testament to the highly-skilled and committed workforce that helps make the UK's automotive sector one of the most productive in the world".
A Toyota spokesman said the Auris would be built at Burnaston "for the life of the model". While it could not say how long that might be, typically this would last five years.
The spokesman would not comment on the future of the Avensis, the other car Toyota builds in Britain, saying the firm did not comment on future product issues.