Meghan Markle: The wellness guru she could have been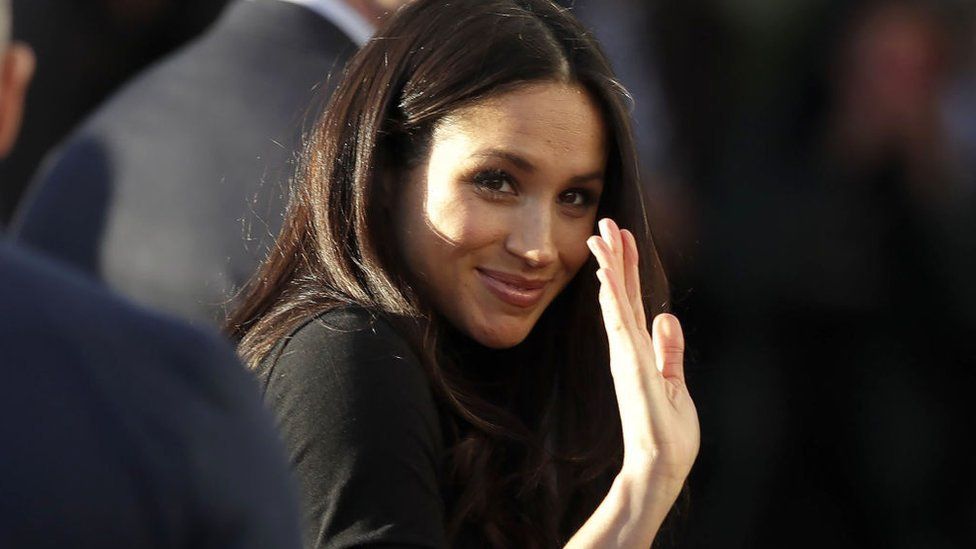 There's a common misconception that most little girls dream about one day becoming a princess, with a prince who can sweep in to save the day and lead her into a life of luxury.
For most of us, this is a mere fantasy, but occasionally for a precious few, the fairy tales of our childhoods can become reality.
American actress Meghan Markle is one of these lucky individuals. Yet, while she may now be the envy of many, Meghan hasn't spent her life waiting for a prince to appear.
In addition to being an established actress, best known for her work on the popular TV drama Suits, Meghan set up and ran her own lifestyle blog called The Tig for almost three years.
Had she not met Prince Harry, it is likely that Meghan could have gone on to develop her brand further into a much bigger business opportunity, the same way Hollywood A-lister Gwyneth Paltrow did with her hugely successful lifestyle platform Goop.
On The Tig, Meghan shared beauty, diet and fashion tips, recipes, travel advice, and words of wisdom about love and life - all the essentials you might need to live an "inspired lifestyle".
Meghan wrote many of the blog posts herself, and she reinforced the messages from The Tig on social media, with companion posts on Instagram, Facebook and Twitter.
Before her accounts were deactivated in January, she had 3 million Instagram followers, 800,000 Facebook likes and 350,000 Twitter followers.
Apart from discussing issues dear to her heart - such as feminism, humanitarian causes and the personal struggles she'd overcome in her life - Meghan would share quotes from inspirational books she had read.
She also cited the works of Deepak Chopra, an alternative-medicine guru and leading public speaker in the New Age movement.
"She was trying to show people you could live your best life no matter what your circumstances were, and she was sharing tips and tricks she had learned from meeting people," says Amanda Dishaw, editorial director of Vancouver-based lifestyle fashion publisher Effervescence Media.
"She brought in a range of experts to give advice on The Tig, from make-up artists and dieticians, to fitness instructors, yoga instructors and travel experts."
Effervescence Media runs two popular online blogs relating to the royals; What Would Kate Do?, which blogs about Catherine, the Duchess of Cambridge, and Meghan's Mirror, which is focused on news about Meghan, as well as reviving old archived lifestyle and wellness articles from The Tig.
The lifestyle publisher said that web traffic to Meghan's Mirror has gone up 100-fold since Meghan shut The Tig down, with unprecedented traffic on 27 November 2017 - the day her engagement to Prince Harry was announced.
"She was definitely making money off the affiliate marketing on the website: for example, she would have her friend Jessica Mulroney come on to talk about current fashion trends, and then the site would recommend certain pieces of clothing with links to where you could buy the items," says Ms Dishaw.
"At one point, there would have been at least four or five people working on the site, but you could definitely tell when she was writing herself."
Both Meghan and Gwyneth's lifestyle brands have something in common: they are part of a rising online Wellness movement, whose devotees say is devoted to positivity, spirituality and improving one's lot in life by starting from within.
Wellness is a rising part of the growing online content marketing industry, where the opinions and philosophies of influencers on social media now carry more weight with some than conventional wisdom.
UK-based digital content marketing agency Zazzle Media was one of the pioneers of the industry when it started in 2009.
The firm has a database of 10,000 influencers that it regularly connects with big brands who want to reach specific audiences.
About 20% of its influencers now focus on wellness topics, thanks to a rise in requests from clients.
"Wellness is one of, if not the fastest growing space at the moment, in terms of influencer environment and business opportunities," says Zazzle Media's founder and managing director Simon Penson.
"Instagram really does help people embrace that way of living because you're sharing visual imagery - a picture tells a thousand words."
Wellness - who is interested?
Socially-engaged females between 20-35
Socially-switched on and professional office-worker males interested in fitness between 25-40
Middle-aged women, 45 and above
"The whole spirituality piece has been made socially acceptable and positive by celebrities talking openly about it," he says.
"When millennials see people they look up to talking about spirituality and veganism, it become more acceptable and they start looking into it and how it can benefit their lives."
A lack of trust in big business and established wisdom is a key reason for the industry's popularity, says Influence & Co, a major content marketing firm in the US.
"There is a rise in demand for content from people you can trust," says the firm's founder John Hall.
His company, which has seen its business grow fifteen-fold in the last three years, says the change in social consciousness is affecting how brands advertise and market their products.
"The trend is moving from super-promotional to being more educational, with the focus being on how you can help the audience, rather than always selling to them."
Mr Hall and Mr Penson both feel that it is possible to become a hugely popular influencer by building your brand from scratch, but celebrities can become successful much faster as they already have a head start.
Gwyneth Paltrow's brand Goop has long courted controversy with its unconventional views on health and lifestyle, but it still commands millions of readers every month and boasts offices in the US and UK, as well as a magazine published by Conde Nast.
The Tig had a more measured approach, and its audience was primarily made up of Meghan Markle fans who discovered her through Suits.
According to Effervescence Media, the readership for What Would Kate Do? is primarily made up of older women, many of them based in the US, who are traditional royalists.
In contrast, the readership for Meghan's Mirror includes both royalists and millennials, including a large group of young African American women, who now "feel represented" in the royal family, says Ms Dishaw.
With its encouraging, inclusive approach to life that focused on good food, forming healthy emotional bonds, fitness and self-love, observers of The Tig feel that Meghan could have done a lot more with her brand, because fans identified with her and saw her as a "real" everyday person.
"We've seen so many comments from our readers about how she came from a humble beginning, she was an actress, she did humanitarian work, and now she's living out a fairy tale," says Ms Dishaw.
"Our readers are saying that if she could sort her life out, then I can do that too."
Ms Dishaw thinks that Meghan could have continued to expand her brand by launching fashion collections in the US, as well as moving further into wellness with yoga apparel, fitness DVDs, a cookbook or even a talk show.
"Any time you can show either vulnerability or authenticity, or being genuine, people can connect and relate to that, and that makes them want to read and engage with your content," explains Mr Hall.
Meghan's fans have been very upset since The Tig and her social media accounts were closed down, with some likening the loss of Meghan's voice to the "death" of a friend.
"It was a daily confidence booster seeing her posts come up on Instagram, because she was constantly giving you all these positive affirmations," says Sabrina Andersen, the founder of UK-based fan community website Meghan Maven.
"It was about having that connection to her that was suddenly cut off. There's a lot more to her than her being a good actress," she says.
"She just has a personality that makes you feel good. Even though you don't know her on a personal level, you kind of feel like you do know her."