Tesco cancels credit cards after suspected fraud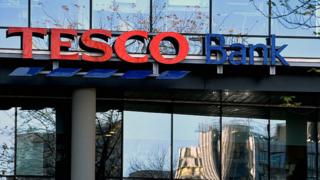 Tesco Bank has cancelled some of its customers' credit cards, after concerns that a number of accounts may have been compromised.
Customers may have to wait up to a week before replacement cards are issued.
The bank said that only a tiny number of its three million credit card users would be affected, and apologised for the inconvenience.
In the meantime, those customers have been told via text that they will not be able to use their cards.
"We take the security of our customers' accounts very seriously and take every measure possible to protect customers from fraudulent activity," a spokesperson said.
"As a result of routine industry-wide fraud protection measures, we have reissued a number of credit cards as a precautionary measure."
In 2016, Tesco Bank suffered a large-scale attack on some of its customers' current accounts. 20,000 people had to be refunded.