Instagram stars: From influencers to entrepreneurs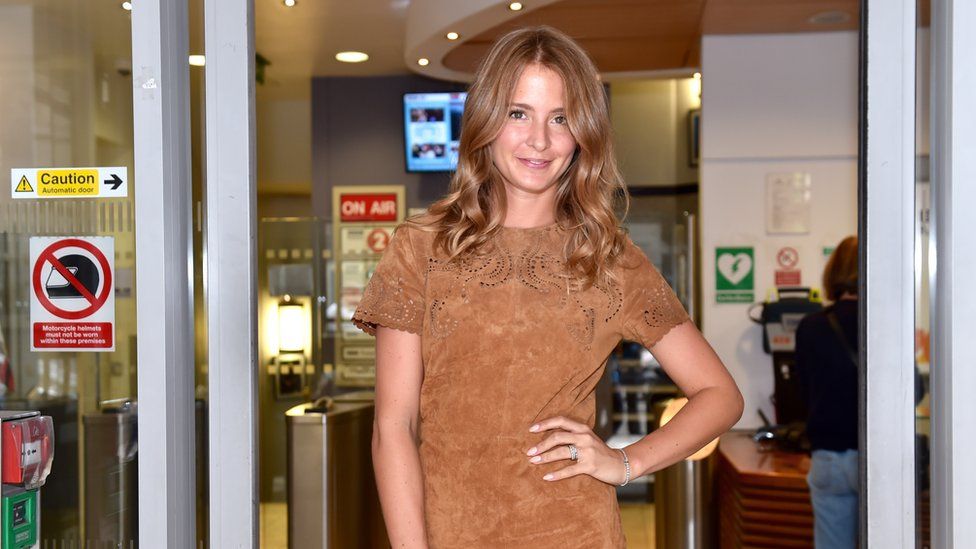 When Bradley Simmonds' career as a professional football player at Queens Park Rangers came to an abrupt end at 19, he had to find another way to earn a living.
A fan of health and fitness, he decided to become a personal trainer.
Bradley first used Instagram to post pictures of himself and his friends, but he spotted a business opportunity.
"I was posting fitness and health content, then I caught the attention of some celebrities," he says.
A number of football players asked him for help with their training.
"I started posting, blogging, then there were brand partnerships... I got a lot of collaborations through Instagram," Bradley says.
"I've got a goal in the future: to open gyms, healthy eating cafes."
Instagram told the BBC it has 25 million business profiles globally. The Facebook-owned social network has more than 23 million monthly active users in the UK.
Bradley's not the only Insta-entrepreneur who wants to grow his business beyond the social media space, but branching out into other avenues is not always plain sailing.
Two entrepreneurs with big Instagram followings made the news this week when they announced their businesses had suffered setbacks.
The food blogger, Ella Mills, who set up the healthy eating brand, Deliciously Ella, has closed two of her three deli cafes in London, which she ran in partnership with her husband, Matt. The company had posted losses of almost £724,000.
Sharing the news on Instagram in a post to her 1.2 million followers, she said: "We're going to be saying goodbye to our deli at Seymour Place and Herne Hill.... We love our cosy spot on Seymour Place and all of our regulars, but as time's gone on it has become clear that having two delis so close together doesn't really make sense, and that we'd be better off focusing all of our attention on one deli."
A few days later, the former Made in Chelsea reality TV star, Millie Mackintosh, said her fashion business had gone into voluntary liquidation. The label had stockists in and outside the UK including the online clothing store, Asos.
Writing on Instagram to her 1.3 million subscribers, she said: "As someone who has always been passionate about fashion, l realise l have been incredibly fortunate to have had the opportunity to build my own fashion business over the past four years. So, it is with great sadness that I have had to make the very tough decision to close it."
She added: "Despite our best efforts and being a top seller with a number of our stockists, the financial climate in the fashion industry has proved immensely challenging and the business is no longer sustainable."
Bradley is sympathetic and aspires to build his business well beyond Instagram: "You have to take risks... there's no shame in failing.
"Instagram is a great way to expose and express what you do - it's a billboard - but it's just a platform for other things."
He is sceptical of some Instagram stars making money from the platform who do not have ambitions outside social media.
"Some people see Instagram as a long term career. There are many people out there who don't have long term goals [beyond Instagram].
"You're a service at the end of the day; you're not a portfolio creating fake content to get more views."
Starting a business in the real world requires a completely different set of skills to running a successful Instagram account, and it's hard enough even for those with decades of relevant experience.
"The best entrepreneurs fail at different junctures," says Harry Hugo, co-founder of influencer marketing firm The Goat Agency.
"When we talk about Deliciously Ella, she has got a genuine old school business... but the majority of people who create businesses off Instagram, they're nearly all digital, rather than shops. Fair play to her doing it, it's not easy."
But he agrees that branching out is where social media stars make "serious money".
"They're right to - they have the audience," he tells the BBC.
One valuable asset all Instagram stars have in abundance is an understanding of social media. Ryan Glick's business started after he took a photo of himself holding a cup of coffee with the hashtag #coffeenclothes. It then took off.
The US entrepreneur's account is mostly pictures of elaborately decorated coffee, positive messages and people wearing nice clothes, but he has gathered over 300,000 followers, and is now turning that into a business. He says the account is a "unique blend of editorial, events and Instagram influencer".
Like Bradley, he is branching out from purely clicks. His company uses its social media skills to develop campaigns with big brands such as Vans, Nike and Barney, and organises events, generally with a caffeinated theme. He is even thinking of launching his own shops.
"Our goal is to really bring to life this concept through content, commerce and coffee. We have a lot of big plans in the works."
And for others, it's the bricks and mortar idea that came first. Olivia Wollenberg started her healthy baking business, Livia's Kitchen, through Instagram but said she "never started out to be an 'instagrammer'".
She specialises in making raw and baked sweet treats that are free from gluten, egg and dairy.
Her aim from the outset was to create a physical product to sell. "I knew that I didn't have the budget for conventional advertising and marketing, therefore the only way to get my products out there quickly would be if I had a big following quickly.
"Product is my main focus... I now have eight employees."
Harry Hugo agrees. "You can make money on Instagram just by making brand deals, but if you want to make serious money, then you have to do something more diverse.
"Do what you know and utilise that in the best way possible."
Related Internet Links
The BBC is not responsible for the content of external sites.