Theranos founder Elizabeth Holmes charged with $700m fraud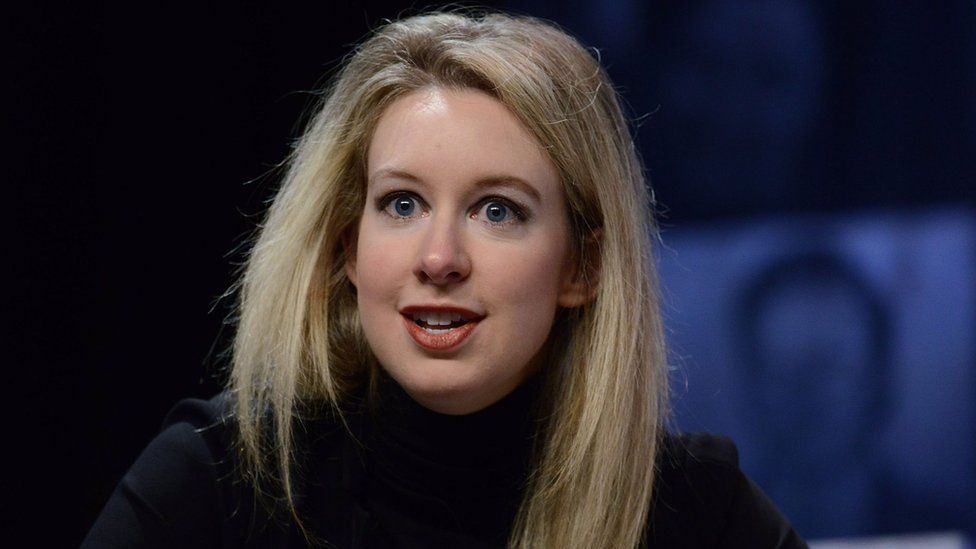 The founder of a US start-up that promised to revolutionise blood testing has agreed to settle charges that she raised over $700m (£500m) fraudulently.
The agency also said the firm had falsely claimed its products had been used by the US army in Afghanistan.
Ms Holmes will lose control of the firm and be fined $500,000.
An SEC official called the fallout an "important lesson for Silicon Valley".
"Innovators who seek to revolutionise and disrupt an industry must tell investors the truth about what their technology can do today - not just what they hope it might do someday," said Jina Choi, director of the SEC's San Francisco regional office.
The firm said its Edison device could test for conditions such as cancer and cholesterol with only a few drops of blood from a finger-prick, rather than taking vials from a vein.
In 2015 Forbes magazine estimated Ms Holmes' wealth at $4.5bn
However, in the same year reports in the Wall Street Journal suggested the devices were flawed and inaccurate.
By 2016 Forbes had revised its estimates of Ms Holmes' fortune to "nothing".
The charges were brought against Theranos and its former president Ramesh "Sunny" Balwani as well as Ms Holmes.
The SEC plans to bring a case against Mr Balwani.
The regulator alleged that Theranos, Ms Holmes and Mr Balwani made a series of false and misleading statements in investor presentations, product demonstrations and interviews.
It said: "Theranos, Holmes, and Balwani claimed that Theranos' products were deployed by the US Department of Defence on the battlefield in Afghanistan and on medevac helicopters and that the company would generate more than $100m in revenue in 2014.
"In truth, Theranos' technology was never deployed by the US Department of Defence and generated a little more than $100,000 in revenue from operations in 2014...
"In truth, according to the SEC's complaint, Theranos' proprietary analyser could complete only a small number of tests, and the company conducted the vast majority of patient tests on modified and industry-standard commercial analysers manufactured by others."